The new season of the Flying Goat Podcast is all about Natural Dyeing. Each episode highlights one dye material and one of our great farm yarns. Here's what you've missed so far:
Episode 1: Natural Dyeing 101 Episode 2: Foraging, Cultivating or Free Trade Episode 3: Raw materials, extracts and liquid dyes Episode 4: Kitchen and Food Waste Dyes and Episode 5: Planting a Dye Garden just dropped today.
I've taught about Cochineal, Madder, Osage, Black Walnut, and Avocado skins and pits.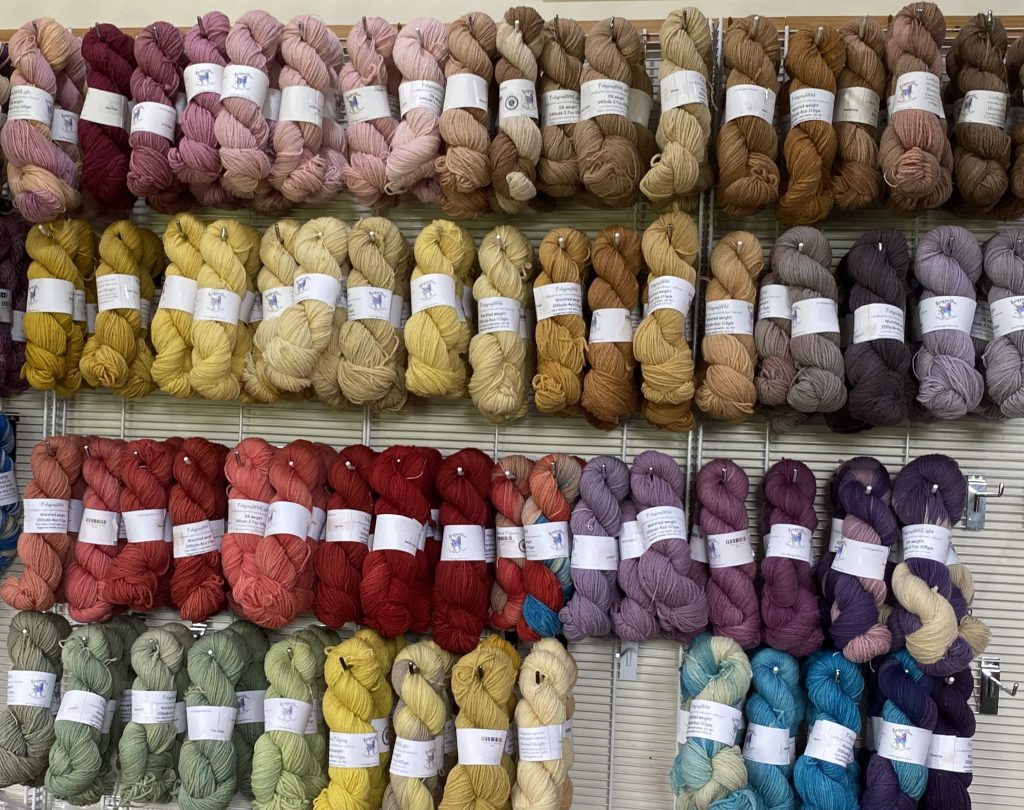 We've looked at our Livily yarn, Fingal II, Yearling Mohair, Polypay Wild and Livily Bounce
You don't like to just listen? I get that…. I'm a visual person as well. I lose focus on just recorded podcasts or audiobooks. You can also watch the podcast on our You Tube channel.
I hope you tune in and find out about this low impact way to color our textiles. Colors that are climate beneficial and yarns that have a really low carbon footprint.
Listen to the podcast here or on Spotify, iTunes or wherever you listen to podcasts. Or watch here.