Due to Covid-19 Restrictions, all in-person classes are suspended until we can get together in a safe way for a period of time. I am offering e-courses in the mean time. You can find out more about them here.
What do you want to learn?
I offer group workshops in dyeing with acid dyes and indigo. You will learn several techniques and leave with a couple of skeins or a set of fabric napkins.
I offer private workshops in spinning and weaving. These classes are for beginners or for those who what to tweak their skills. It is up to you what you will learn in our time together. The private classes are $30 per hour plus any materials that may be needed. Do you need a spinning wheel for a workshop experience here? No! I have spinning wheels for you to use while you are here. Do you need a loom to learn to weave? No! For this I have a portable loom that you can take home with you for a rental fee.
You can also book a special class for a birthday or just a girl's day out.
Throughout the year I also bring in guest instructors so that you can learn something new.
Dawn Viands is a needlefelter who is also a great teacher. She offers needle felting classes from dryer balls to animal figurines. New this year she is offering Ukrainian (pysanky) egg painting classes as well.
Want to be in the know when new workshops are added? Do you want to find out about our new ecourses? Sign up for our Learn with Lisa email list here. Or contact us for information on scheduling a private class.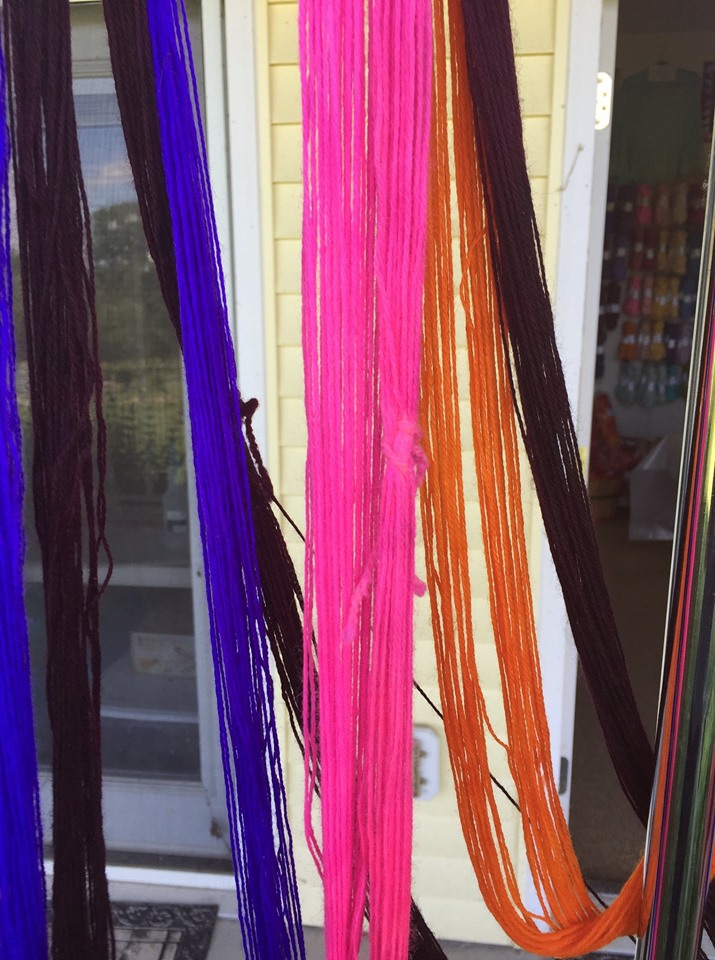 Irene said "I really loved the whole experience of dyeing roving. I had no idea what to expect because I am a complete novice. Some things went over my head (the more technical terms) but I very much enjoyed the two methods of dyeing that you showed us. I just love the two pieces of roving that I came away with. Very beautiful, some of the effect is like velvet!"
Dye Your Own Roving to Spin
Pat said: Although I had done some dying of yarn before the workshop I had not been successful not felting fiber while dying. After the workshop I had two good techniques to work with fiber that had not felted while using merino. I was able to play with a color combination I had been thinking about. I received numerous tips on equipment, and strategies to use. This was time well spent and a great value considering small class size, your right in an active studio and have a great teacher.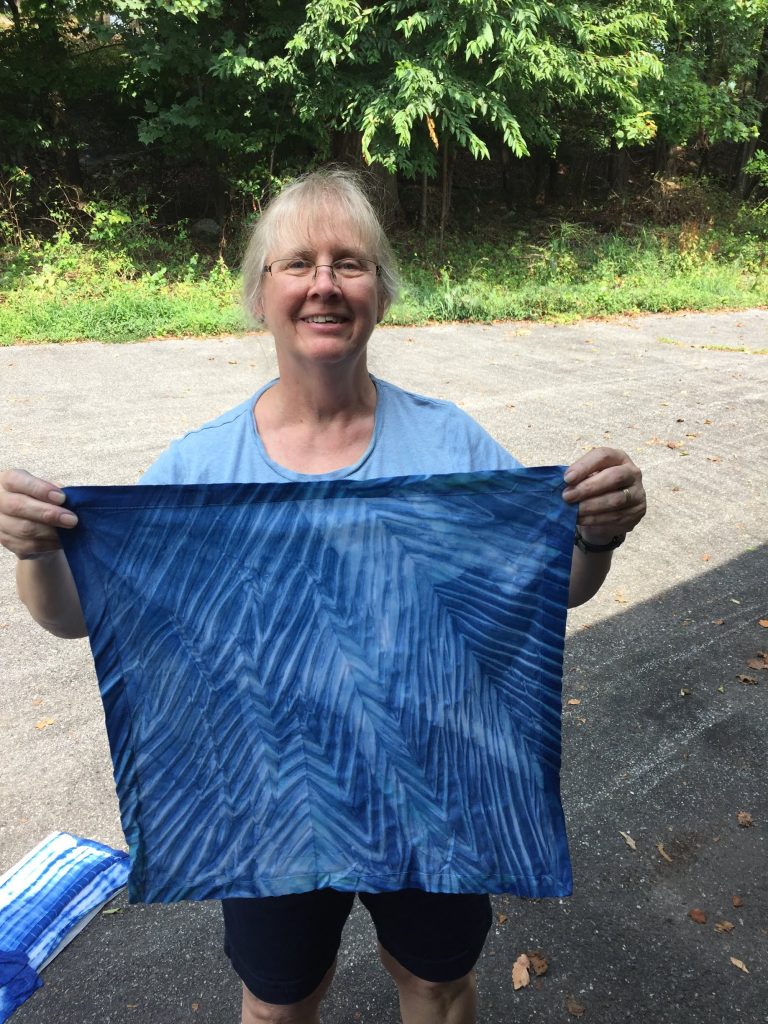 Learn to Spin Private Workshop
Felted Pumpkin Workshop with Dawn Viands