WOW! I was blown away the last couple of weeks with pre-orders and dye to orders during the MD Sheep and Wool Virtual show. I was so worried that I was the weird one, the almost blasphemous one. To have a colorway inspired by the Corvid Pandemic, was a crazy idea…it's not sweet, it's not "nice". And yet, it resonated with so many people.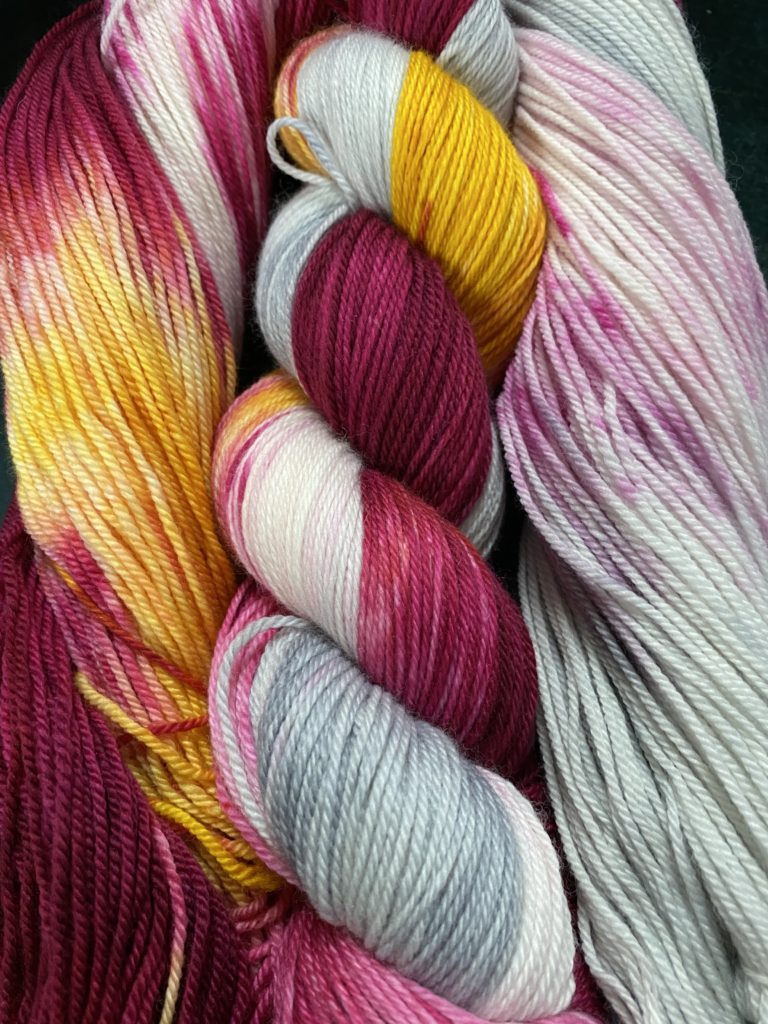 So I'm keeping the listing alive. It is still dyed to order, because I just don't know how many people want to have some "souvenir" of this time.
With dyed to order, I will continue to dye daily. You may get your order quickly because I happen to have some already dyeing. Or you may have to wait up to a week (with dyeing, drying and priority mail).