It's just days away until Summer is over. And it's time to be gathering some of the best dye plants in our area. This past weekend, Bill and I headed out to find Goldenrod. It is an amazing dye plant. It grows wild all along the roadways here in Maryland. And we were lucky to find some that had been spared from mowing and herbicides that are used along roads to keep the weeds at bay. They were in full delightful bloom.
My plan is to separate the blooms from the leaves and woody stem. The stems will go into the compost pile. The leaves will be dried and frozen for later dye sessions throughout the winter. The flowers will be made into a dye pot this week.
Here's what I will be doing…. I will cover the blooms with water (at a neutral pH). In fact I may put my rain barrel back in service, since we should be getting some rain this week. I will slowly raise the temperature of the flower water mixture, careful not to boil it. I will keep the water just below the simmer. Then I will set it aside and let it cool. Once cool I will remove the flowers.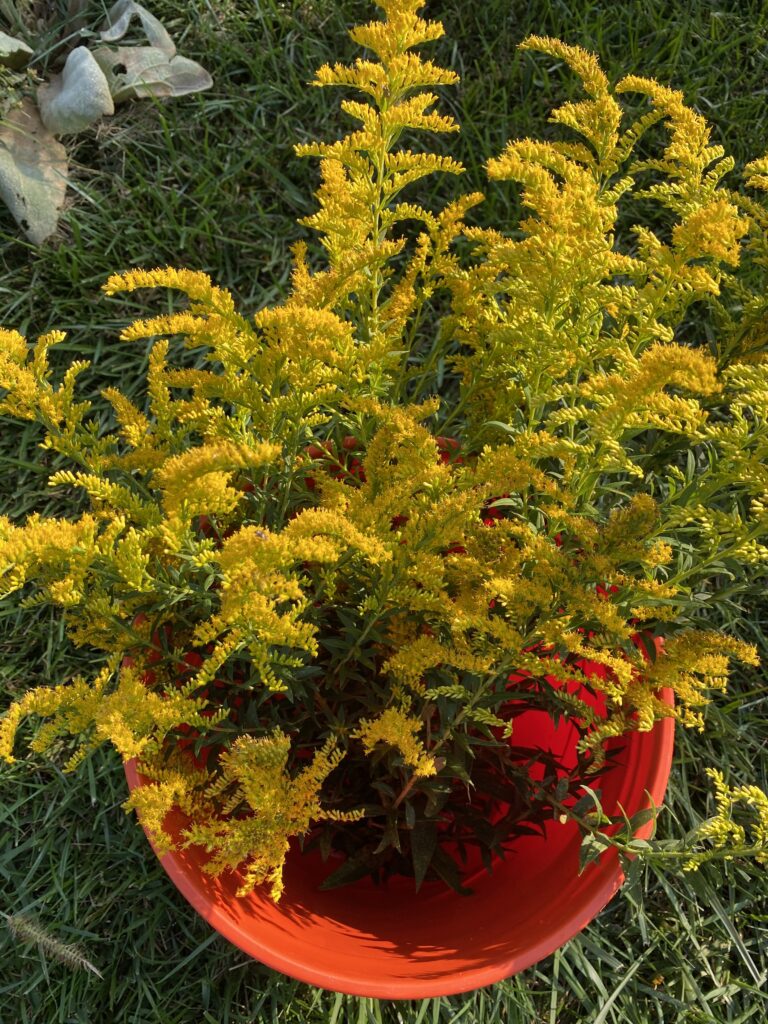 When it's time to dye, I will presoak my scoured and mordanted wool and then add it to the dye pot. A good rule of thumb is to have equal weights of fresh flowers and dry wool. This will give you a nice shade. I will begin to raise the heat of my dye pot and again keep it under the simmer for 1 hour. I will check it to see if I want to leave the wool in overnight, or just stop there.
Then I can make a determination if there is leftover dye (exhaust) that I can use to dye more yarn in a soft, more muted color. I'm super excited to get started!!