I have to confess, I'm a lifelong learner. I love to explore new ideas and new techniques. I am currently taking a 10 week intense natural dye class. I've taken a lot of in-person natural dyeing classes. I always learn something but I never incorporate that new learning into my dyeing practice. If you have been following me, you know that I am adding a naturally dyed Fibershed line of yarn to my store offerings. So I have got to work this into my practice.
Here's the epiphany that I had this week. In this class I am taking, I am totally responsible for EVERY part of it. If I make mistakes, they are mine to fix. If I have a question, of course I can ask the instructors or my fellow students. But ultimately I am doing all the work. It isn't divvied up between all the members of the class. So this time I am really learning it. I'm learning it all.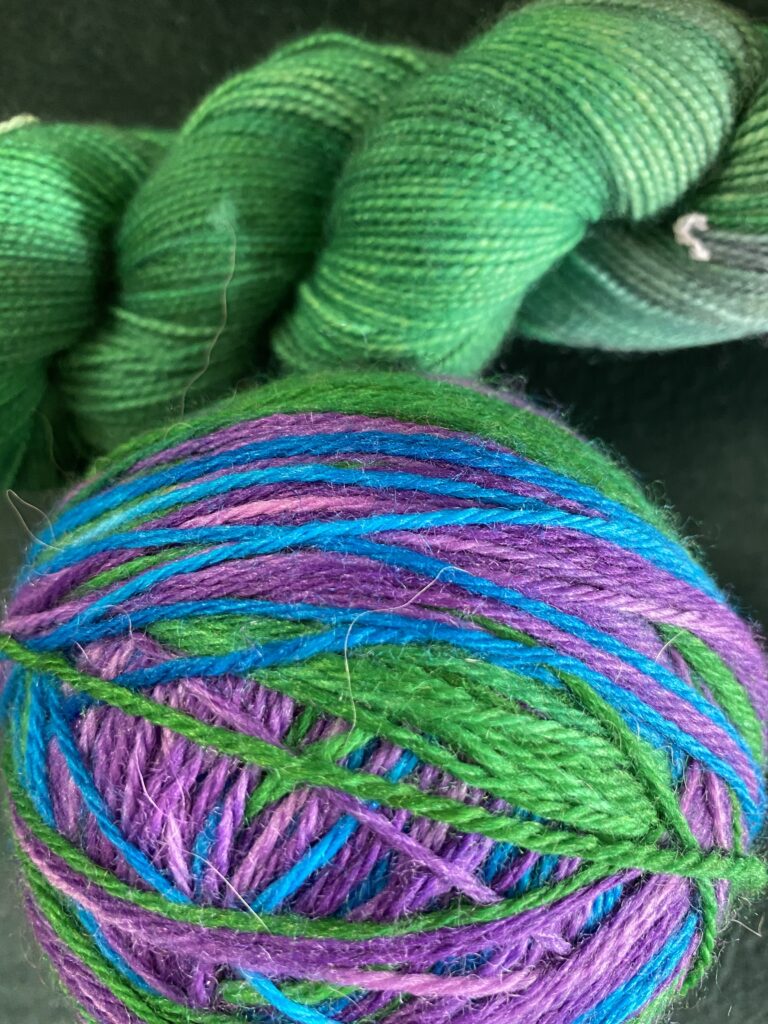 So in this past year, I have developed 2 dyeing e-classes for people who want to learn to dye. These classes are each 4 weeks. Dyeability 1 is about dyeing yarn with an emphasis on self striping socks and Dyeability 2 is about dyeing roving for spinning or felting. Each class is on sale for $49 (regular price is $99). You can find more information here about both courses.