After two roller coaster years, I have great hopes for 2022. Well, I have to admit, I am an optimist. I always have high hopes for the new year and the new month and even the new week.
I love new beginnings. I love dreaming about new projects and new writing and new podcasts. I know that many of you have that same love of beginnings. I know because it is so exciting to pick out yarn and a pattern and casting on that new project. I know that feeling of great expectations at the start of a project.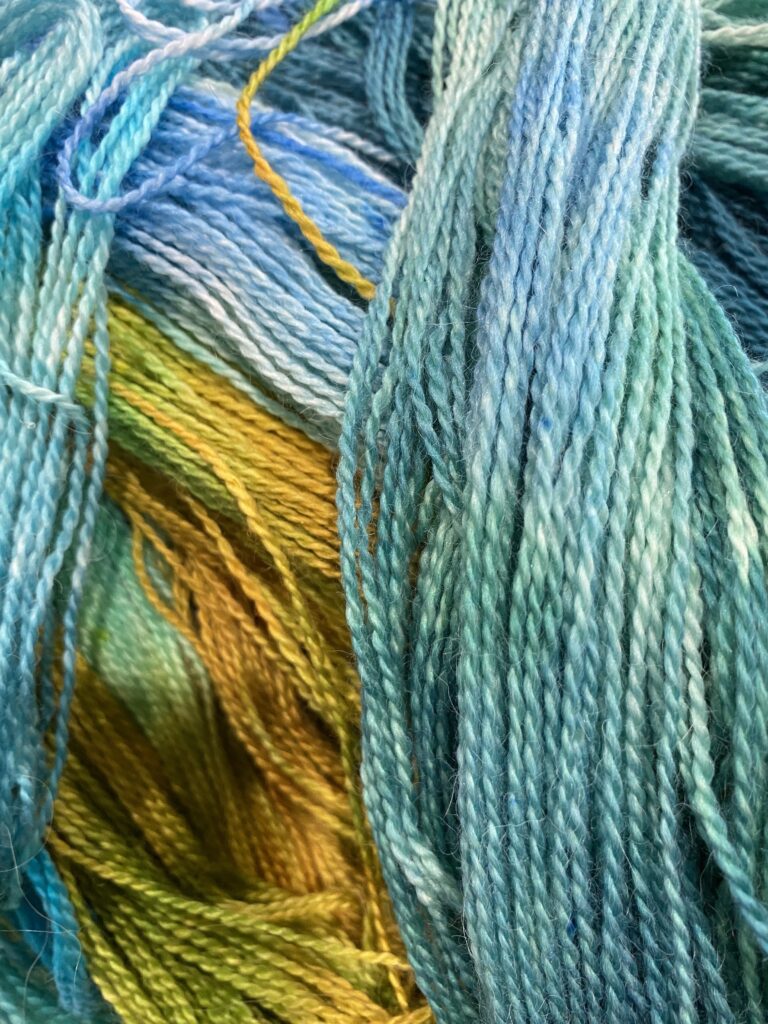 These winter months are usually pretty quiet around here. These are times that I can take a new class and learn some new skills. If you are like me and want to learn new dyeing skills, if you've always wanted to try dyeing. I have 2 great classes available to you online. You can learn to dye yarn specifically dyeing for self striping socks here. OR you can learn to dye roving for spinning or felting here. Each class is a 4 week, entirely self guided class. You can watch the videos at your leisure. There are 4 modules that you have up to 1 year to complete.