I've been busy getting ready for Tour de Fleece. I've dyed Polwarth wool and silk top and BFL so far.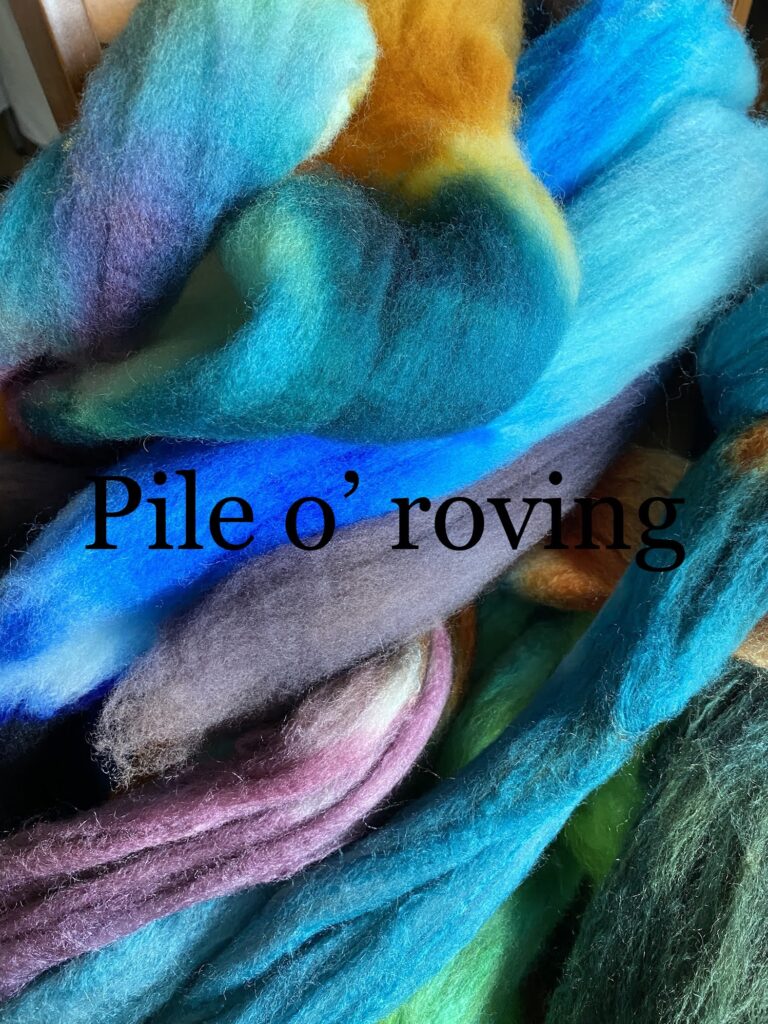 This weekend I'll probably get to the alpaca top. I've got some fun colors coming along. I will have a shop update Friday by 5pm.
I think that I have decided that my goal is to just spin color. To try some different color spinning techniques and I think I will do some dyeing especially for ME! I haven't done that for a few years. The last 2 Tours I was concentrating on getting this lamb fleece spun. 2 YEARS!! It was white. And I still can't figure out what color I want to dye that handspun yarn. I have an idea. I want to make one of those yoked sweaters…probably make it as a steeked cardigan. So I want to work on some handspun yarn that might coordinate all together to make another kind of sweater. That's my goal.
What is your goal? Do you want to join my team? Drop me a line and I'll send you a facebook invite.