Well, it's a strange, strange world right now. The repetitive motions of knitting, seeing the colors change and watching a shawl grow can be just what you need for your mental health. This weekend is big for us around here. First it is our first Virtual Fiber Art Studio Tour. This is actually our 4th year of having the tour. Each year we have a featured shawl that is made with hand dyed mini-skeins. In years past, our tourists could pick up a skein here and there and then make a souvenir of the weekend. This year, since it is virtual, and we will have to mail all your purchases, we decided to ask our indie dyers to make packs of 5 mini's.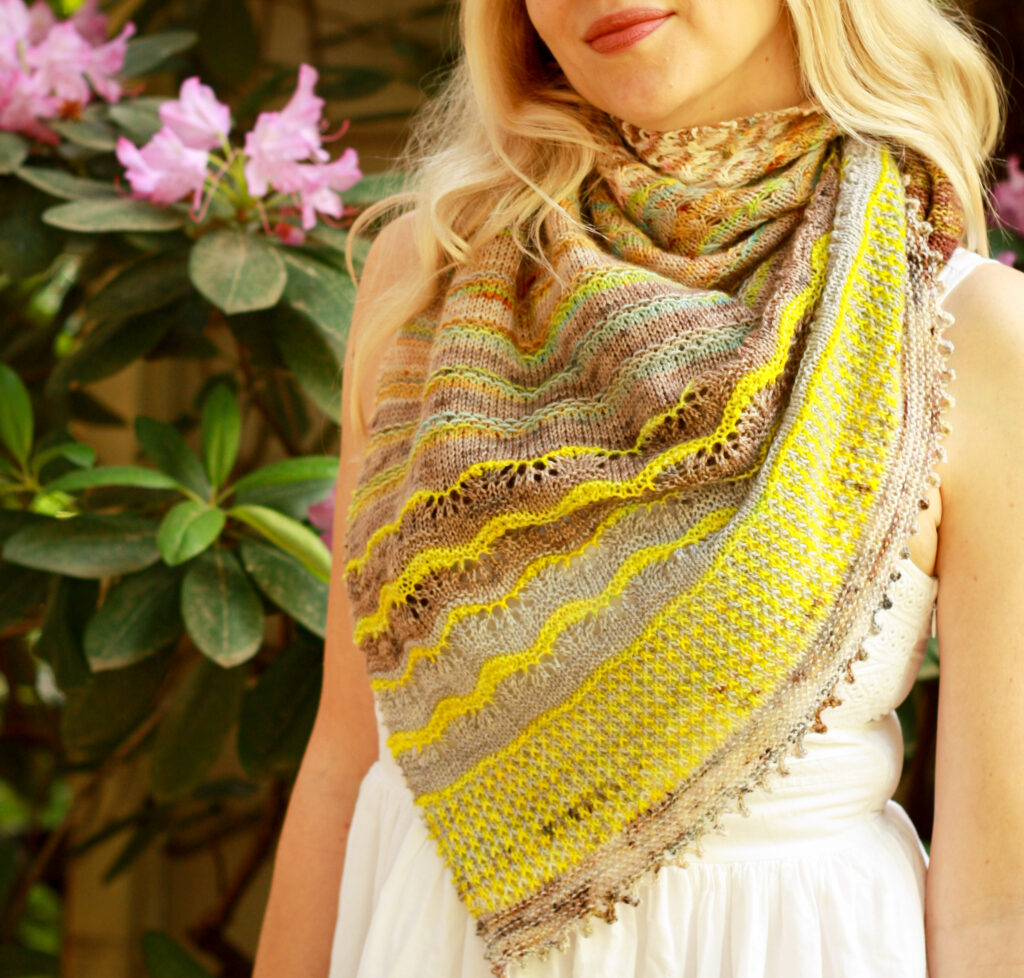 This shawl is called "Ticket to Anywhere". And I sure would like a ticket somewhere right now!! It is an asymmetrical triangle shawl that uses ten 100-yard minis. When you purchase a set from me or any of our dyers, you will recieve a code to discount the shawl pattern to $0. The code will be active from Saturday, June 6th to Monday, June 8. Do you have to wait until Saturday to buy the yarn? No! It's up on my website right now. Click here to see what I have. I've added a few other choices as well. So go and take a look.
The second great shawl is called "Hug Shot". It is designed by Casapinka. This shawl takes 2 skeins of fingering weight yarn. I have 8 different choices. And if you find a combo that you like better, just say that you're buying this for the Hug Shot shawl, and I'll send you a code. The code gives you the pattern for free. This code will be active from June 6th to 11:59pm June 14th. Casapinka says that this shawl is very soothing to knit. And it looks like a lot of fun, for sure!! Click here to see the combo's that I have for you. These combos will be dyed to order when the current stock runs out.