I've been going through my newer yarns and curating more Shawl Triads. I know many of you love to have a set of curated yarn that will match and be exciting for a shawl or even for a knitted tank top. Here is my latest set (sh13). It's all Sparkly yarn. The colors are (left to right): Moody Blues, Four Corners and Azure.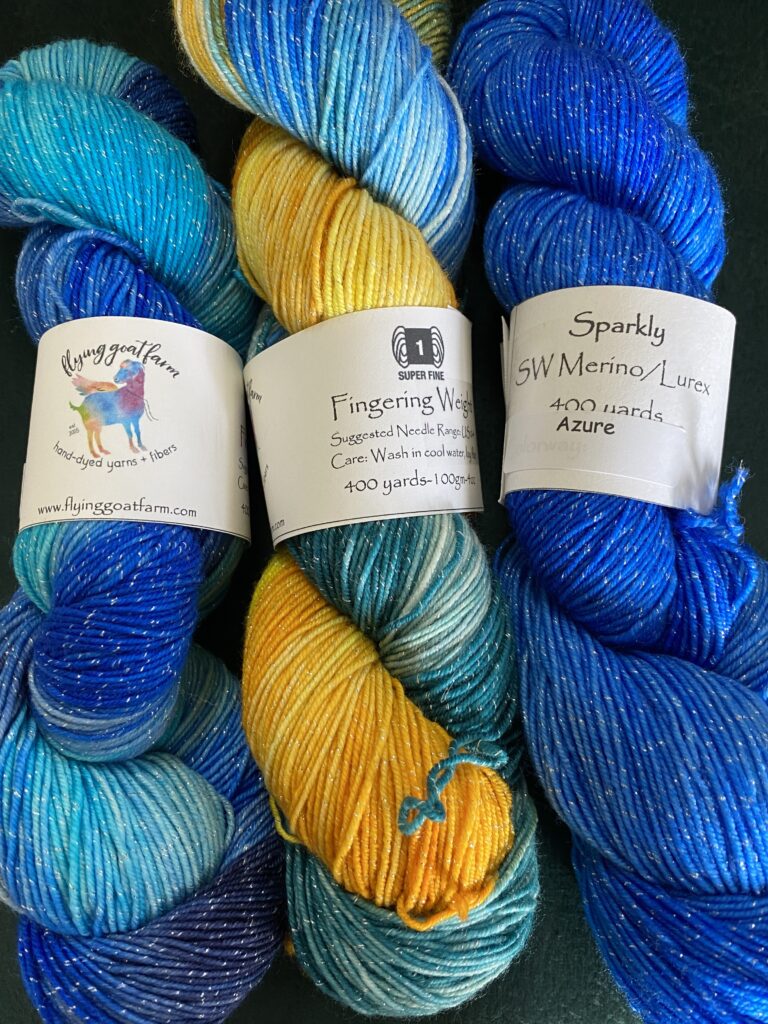 And while preparing for the next Fiber Art Studio Tour which will be virtual. I've been talking to Anne Paynter Hill. I love her fused glass buttons, earrings and shawl pins. I have to tell you, I've invested a lot into her really unique items. They are so colorful and sparkly and make me so happy. Look at this Shawl Pin. Wouldn't it look great with a shawl made with these 3 skeins? I totally think so. You can find this pin here. Her shawl pins are magnetic, so they don't injure your shawl.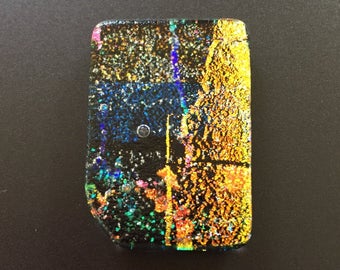 Let me know what you think!!