I'm loving these colorways and so I'm making them in many of my fingering weight colorways. Our Sparkly yarn is 92% Superwash Merino and 8% Lurex (the man-made sparkly factor). There are 414 yards in each 4oz skein.
Here is the yarn in Sparkly: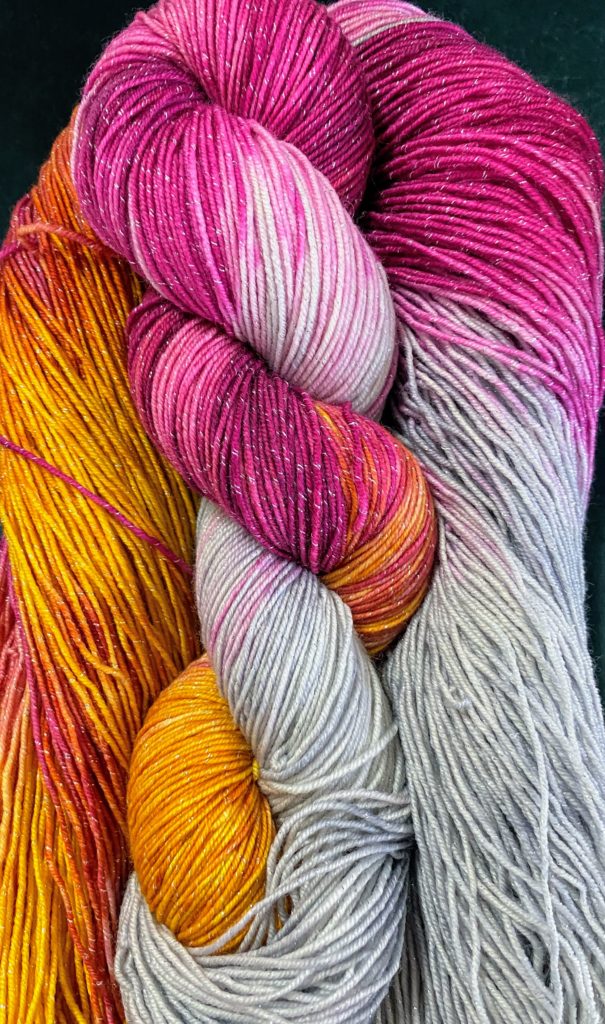 You can grab these here. I'm dyeing to order and will let you know when to expect your yarn.
Think you want to make a shawl with these? Here are a few suggestions:
Of course there are more than 5000 shawls on Ravelry using this amount of yardage. These are just a few I thought might work well.
Happy Knitting!!