It's time for our Farm Chicks Open Studio. We're calling it Yarn Affair this time and our theme is Hygge. I've written about this previously in the blog. We will be open 10am to 3pm on January 16th….this Saturday. We will be having a Zoom Happy Hour from 4-5pm EDT. I will be sending out the zoom link in my email blast tomorrow. So be sure to sign up for my mailing list to get the info.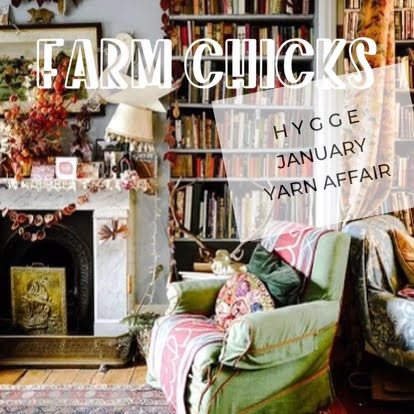 Each month we pick a photo as an inspiration for the 3 of us: Flying Goat Farm, Dancing Leaf Dyeworks and Avalon Springs Farm. This month we picked the above photo of a cozy reading or knitting space.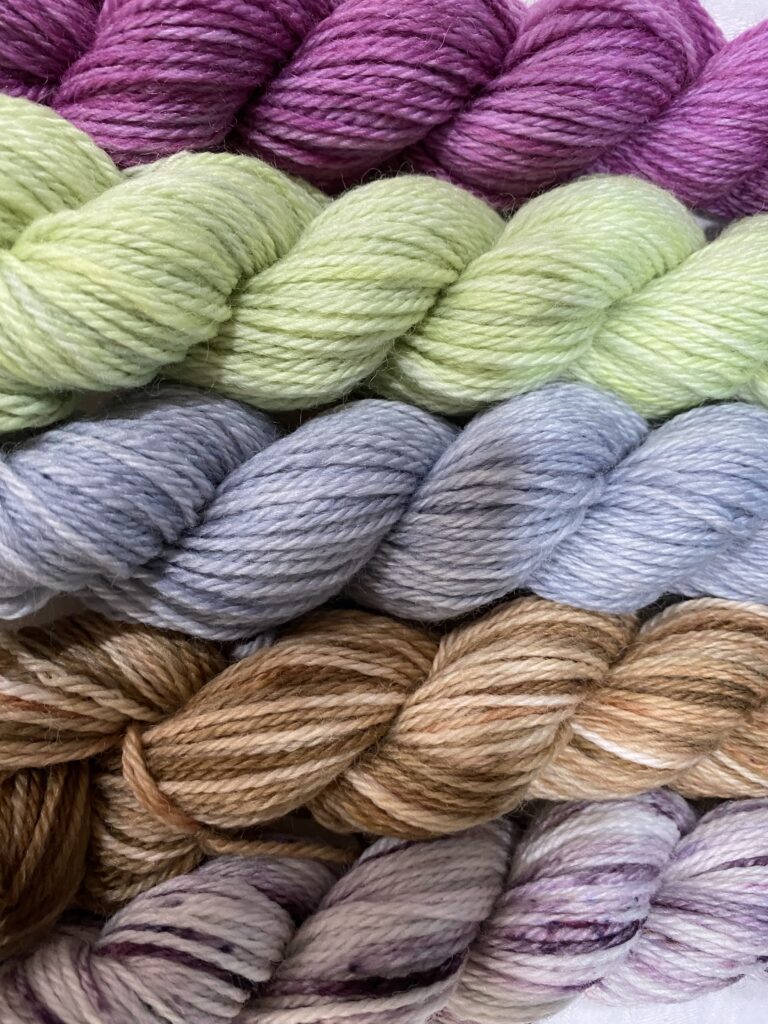 This month I decided to make a mini-skein pack. I wanted to have all of these beautiful colors. I wanted them separate and not on the same skein. So I will have the mini-skein packs ready for sale this weekend and also on the website by Sunday. Each pack as five 100-yard mini skeins ($40). They are ~500 yards per pack. The yarn is my Corrie Sock Yarn which is a superwash Corriedale wool with nylon blend. This yarn is one of my work horses. It is great for socks, but equally wonderful for a shawl, scarf or hat. It is a fingering weight yarn with nice drapablity.