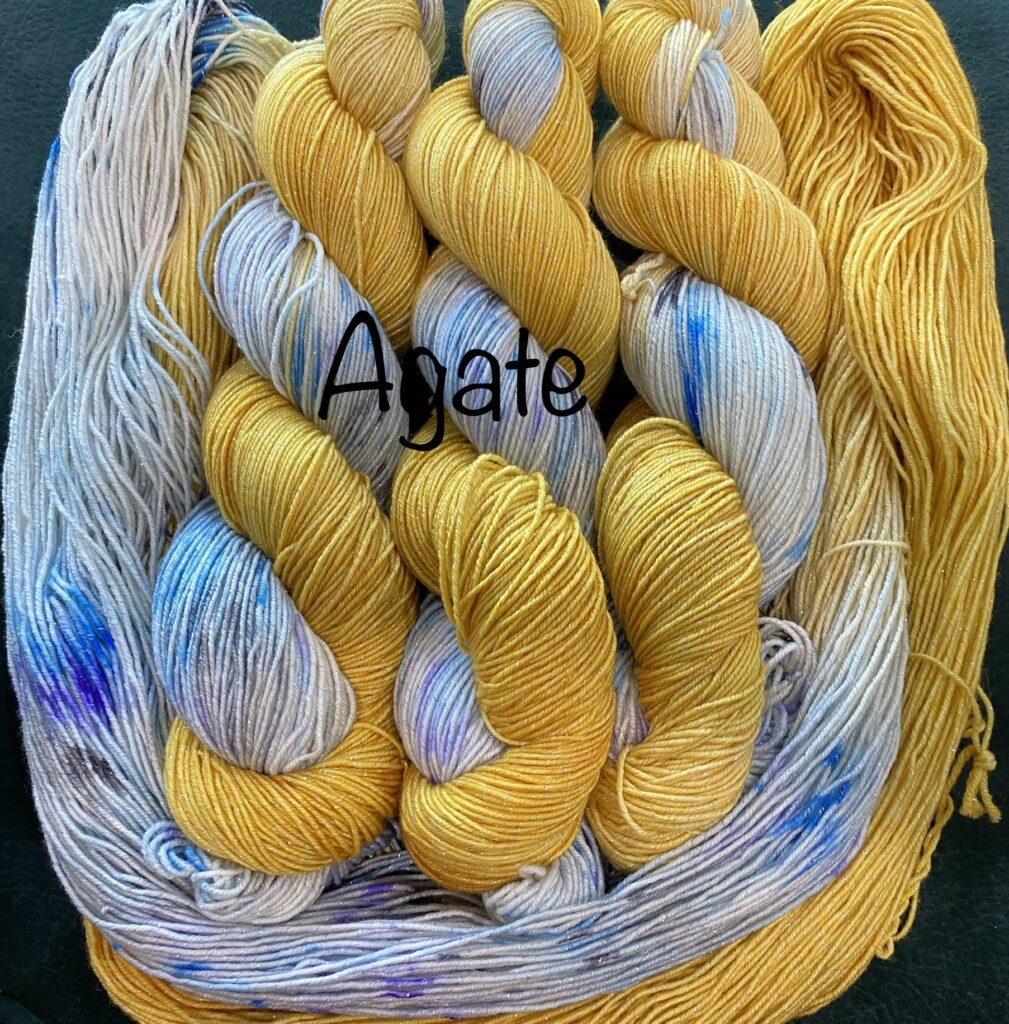 I love a little bling now and again. This yarn is our Sparkly base. It is Superwash Merino with a touch of Lurex. Lurex it the silver metallic thread that is plied within this yarn. Sparkly is fingering weight. Each skein is 400 yards. It is so versatile. You can add it to a shawl. You can make a top or sweater out of it. You can of course make some super special socks as well.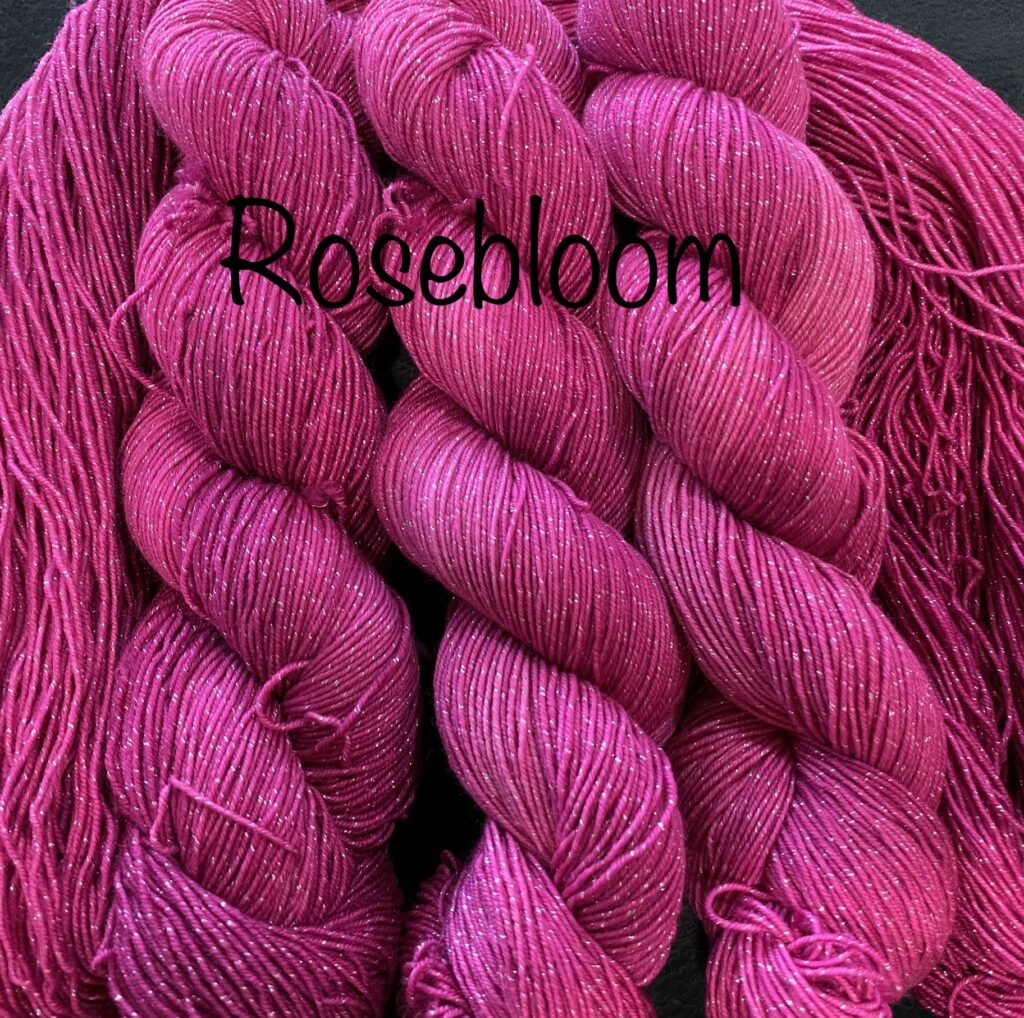 What I love about Sparkly is that the metallic thread is plied so well. It does not worm it's way out of the yarn. It stays within the yarn. And did I mention the bling?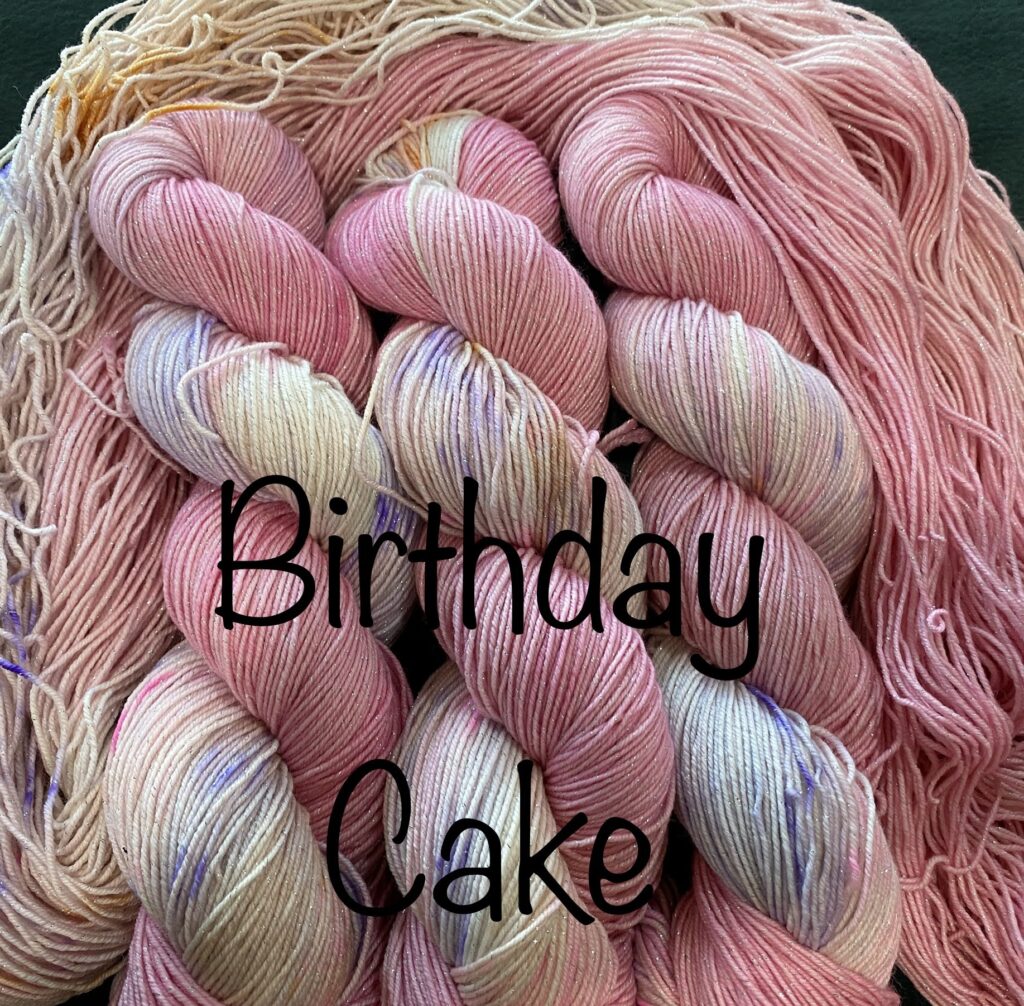 You can pick some up here in our shop!!