We have 2 new yarns this year and I'm dyeing up A LOT of it.
The first yarn is called LiViLy Bounce. It is a sport weight. Each skein has 330 yards in each 4oz skein. And it feels so great. It is made from our Cormo fleeces. I haven't yet put any on the needles and I need to get to that. I know it will be amazing. You can find our available colors here.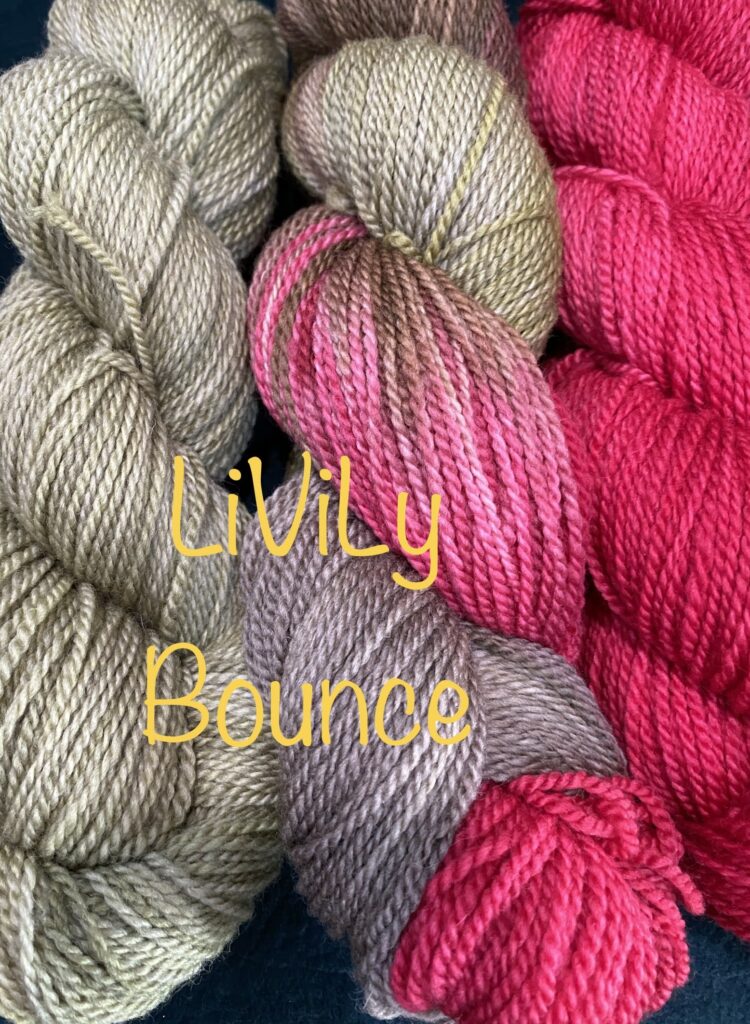 The second yarn is Trasna Fingering. It is a fingering weight with 400 yards in each 4oz skein. It is made from our Cormo X fleeces and again so nice to the touch. I have knit a swatch of this one and it has amazing stitch definition. You can find some of the colors here. More colors to come within this week.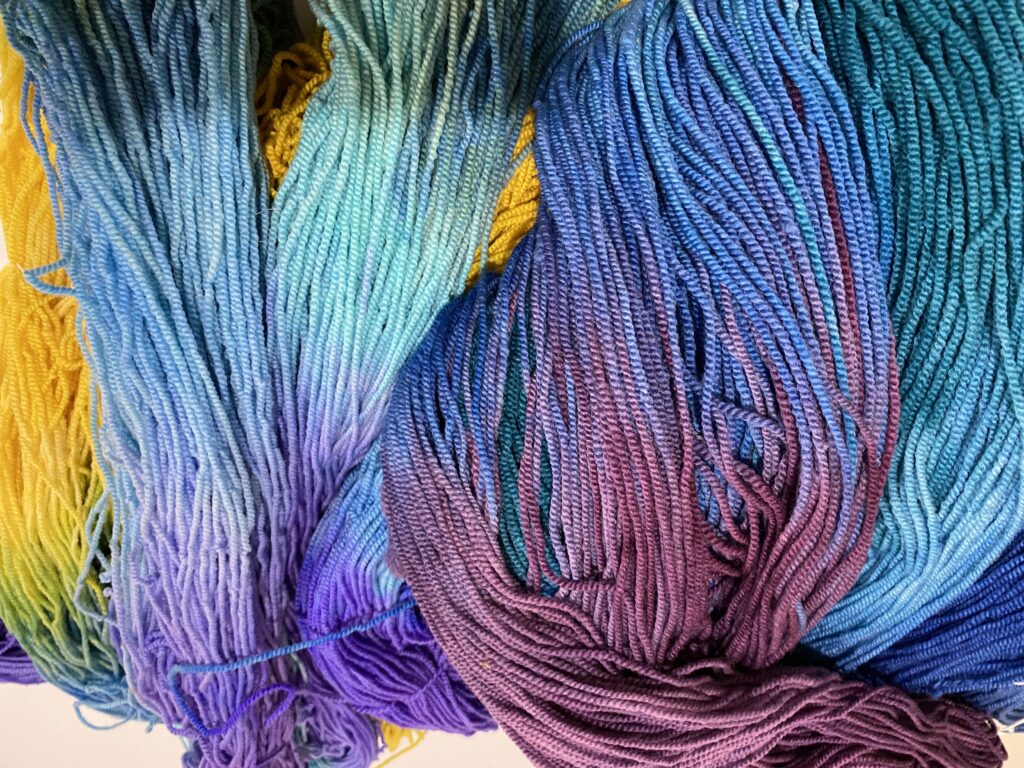 I know you will love these yarns that are sustainable, climate beneficial and beautiful to boot!! Remember that when you buy farm yarn you support our sheep and goats through the winter!