What are you planning to knit for the fall? Socks? A shawl? A sweater? Something smaller like a hat or mittens?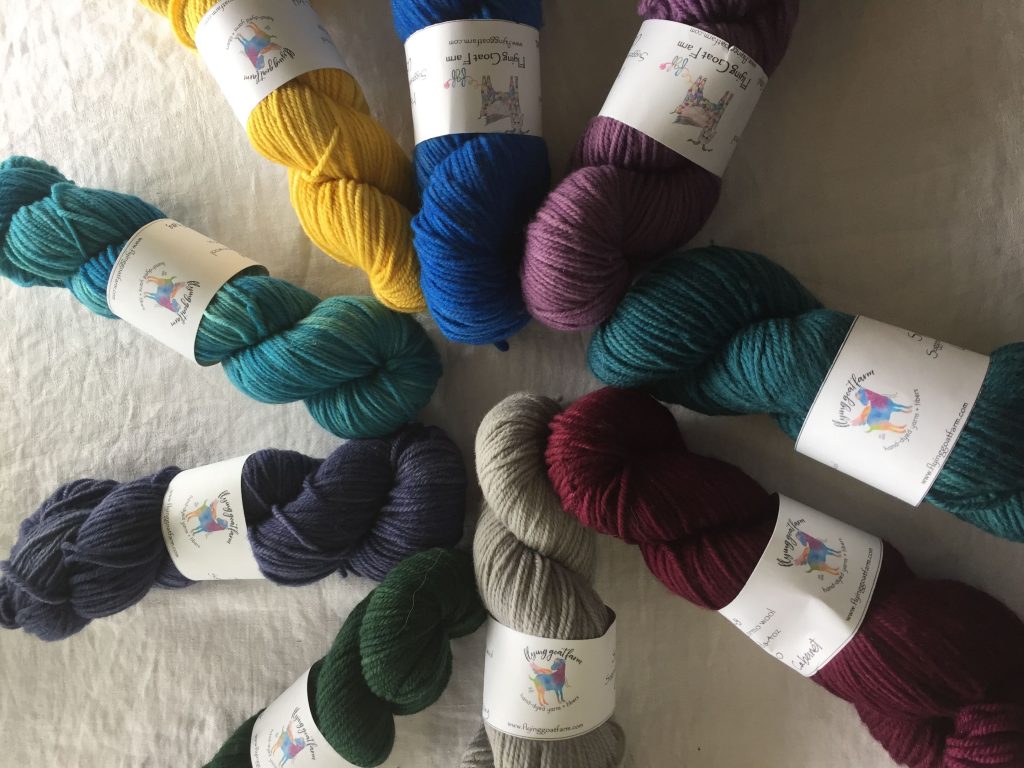 These farm yarns are perfect for all of those garments. We have colors that are great for all your needs, whether that's a young one who loves pink or camouflage or if you are trying to match your wardrobe. We have farm yarns that are fingering weight (Trasna Light), worsted (Livily) (Polypay and Fibershed Polypay) and DK (Trasna). We just got a sport weight back from the mill, so that is coming up before the fall shows!! We also have mohair yarns that are mostly natural color right now. So head on over to the shop here and choose the Farm Yarn tab to see it all!
These yarns will be available at the following fall shows: Shenandoah Valley Fiber Festival and Rhinebeck Fiber Festival.
Want to know when more colors will be added to our online shop? Click here to get our email blasts that will alert you to shop updates.