Okay, it's a strange time right? The stores have limited hours and limited availability. The festivals are all virtual. And it's hard. It's hard to find that skein you're looking for. It's hard to trust that the skein will look like the photo when you get it. It's hard to try to look through all those Ravelry patterns to find your next project. Let's not even get into the changed look of Ravelry and all the distress it's causing many of us.
I know you're knitting or crocheting or spinning or felting. You have to be, in order to maintain your sanity and to feel creative and positive. I am too.
Have you just given up? Do you say to yourself, "I'll just use my stash. I'll just find patterns in the books or magazines that I bought a while ago. I'll just use the needles I already have." And even if all these things aren't thrilling to me, it is just too hard to do online shopping.
So how can I help you find what you need? Well there are a few ways…. First of all, you can make an appointment to come by. Bring yourself and up to 2 others. We will all wear masks. I have hand sanitizer. It's a nice drive in the country.
Secondly, you can make an appointment for a Facetime appointment with me. I can help you shop for a project. You can ask me the same questions you might as in person. We can set up a project for you with the yarn and the pattern. And then I can send it to you in the mail. Especially if you want to make a Casapinka shawl or one from Steven West or maybe a nightshift, where you need so many different skeins. I can help you put it together. That's the part I love. I love working with you to come up with skeins that will make wonderful projects.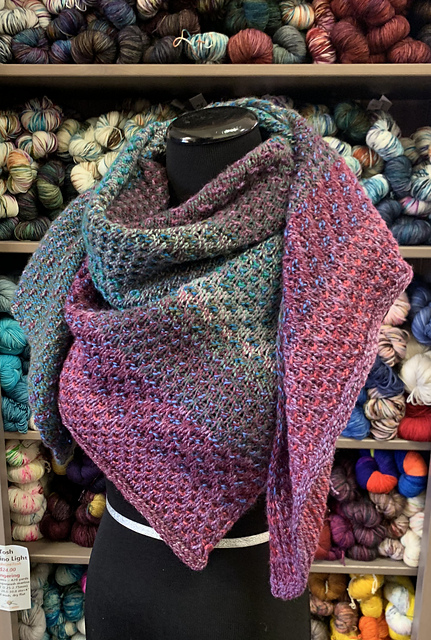 So how do you set up an appointment? Just shoot an email to info@flyinggoatfarm.com and we can get out calendars out and make a date.
Lastly, I am holding open studio days. The next one is September 19th. Of course we will all wear masks. I will have the hand sanitizer and I'll let 2-3 people in the store at one time.