So that's it. All the fiber festivals that I was going to be at are now closed. They aren't totally closed. Many will have a virtual marketplace instead and I'm participating in at least 3 of them. At this time of year, most Rhinebeck goers would be planning their Rhinebeck sweater. Now there's no Rhinebeck. But we still need a new sweater, right? So let's coin the new hashtag….#norhinebecksweater.
My #norhinebecksweater will be a yoked cardigan that is knit in the round and steeked. Yes, I will be cutting my sweater up the middle. And I've been planning this for a long while. I'm using my handspun lamb's wool.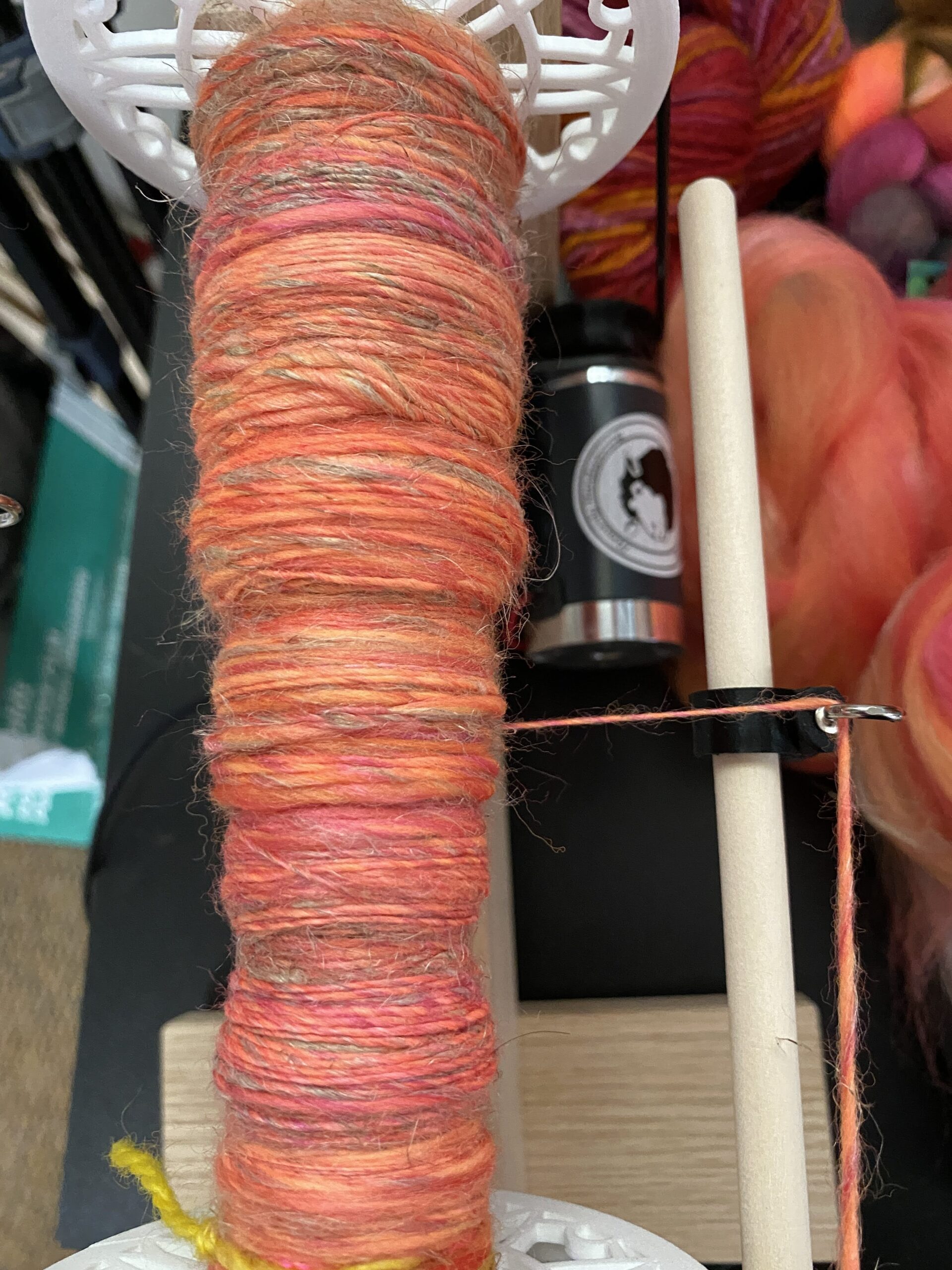 I have great farm yarns and one commercial yarn that are fantastic in sweaters. LiViLy is our cormo heavy DK/light worsted 3 ply yarn. It is super soft, next to the skin soft. I have some neutrals and some brilliant jewel tones of this yarn.
Trasna is our BFLXCormo wool that is a heavy sport/light DK 3 ply yarn. It is also next to the skin soft. It has a lustrous quality from the BFL part of the wool.
Synergy is a wilder farm yarn. It is a merino, marled, 2 ply yarn. There are 2 weights: their is a worsted weight and a sport weight. I have 11 different colorways of that yarn. In a garment, it will do some gradual stripping and it is super soft as well.
Finally, the commercial yarn is Alto. It is a 50/50 blend of superwash BFL and silk. It is a DK weight yarn. It is highly lustrous. And it has a fantastic drape to it. You will love your sweater knit with this yarn.
What will your #norhinebecksweater be?