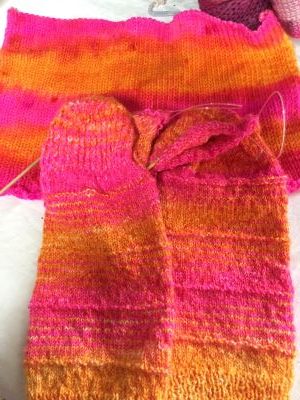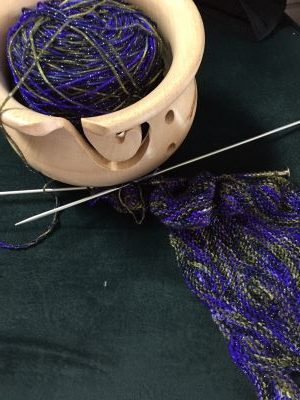 I consider myself the slowest knitter in the world. When I say this, others say I can't possibly be the slowest because they are.
I do "throw" my yarn in the English way and that is slower than "picking" your yarn in the Continental way.
But I also have a pair of socks that's been on the needles for over 2 years and another that I cast on maybe 6-8 months ago and I have about 2 inches of the cuff knit so far. I have a tank top that I started a year ago. That tank is nearly complete. I am at the neck on the front. I have so little left. But I haven't picked it up for several weeks.
My knitting mentor, Ellen, is perhaps the fastest and most prolific fiber artist I know. Several years ago, when I was marveling at her production, she gave me this advice: Knit (substitute spin, crochet, draw, paint, etc) 10 minutes every day. You can find 10 minutes and each day that work of art will come into being. 10 minutes a day. I can do that.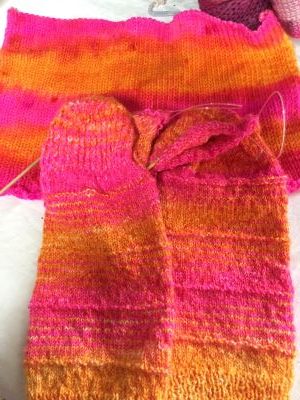 Her second piece of advice was that you can knit anywhere. You can knit in line at the DMV. You can knit while you are in the bleachers of your child's sports game or practice. You can knit on vacation. You can knit in the car….but not while driving! You can knit in the dental or medical office while waiting for the doctor to see you. Do you think that would work for you? I do. That will be my goal for the week. I hope you'll let me know how it works for you.