Are you creating as an amateur, a professional or are there times when you are creating sacredly? Learn about these in this new episode of the Flying Goat Farm Podcast.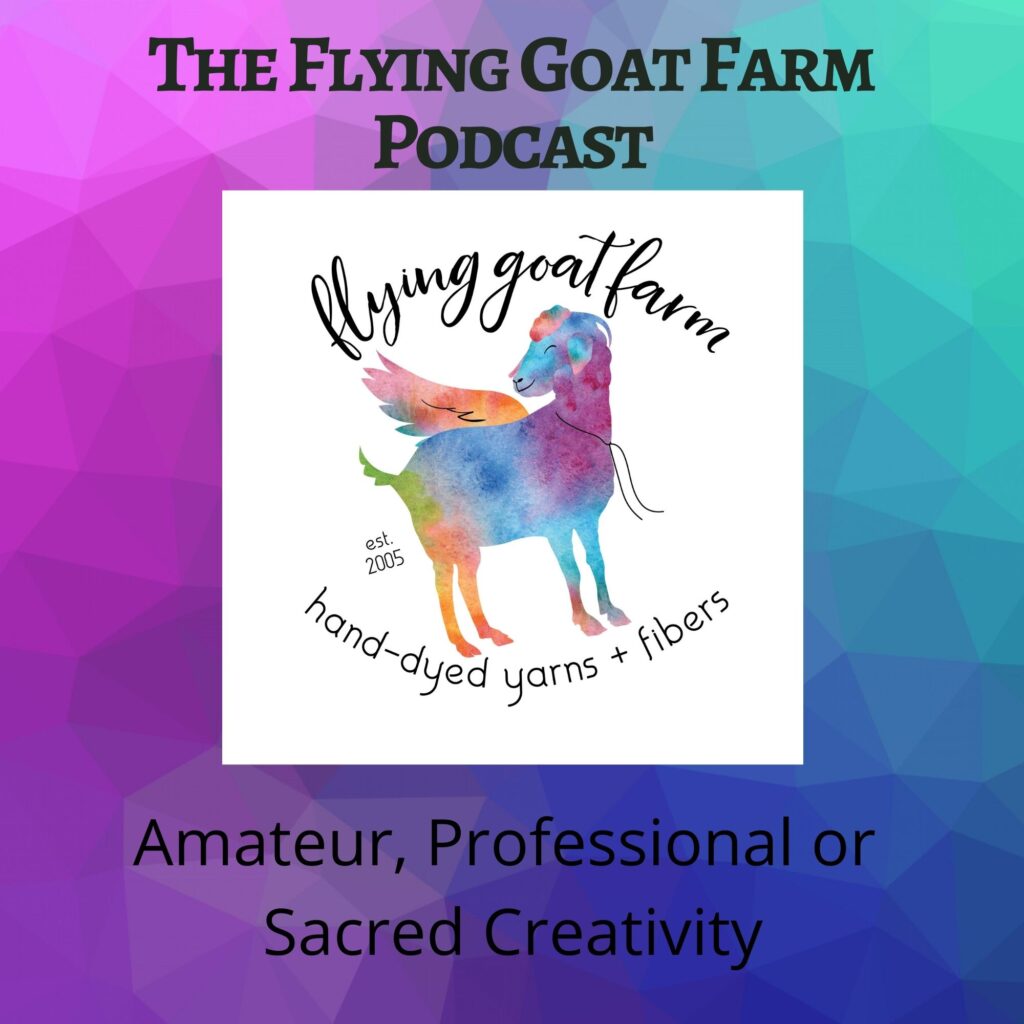 Listen to it here or subscribe on iTunes, Spotify or whereever you listen to podcasts.
Watch it on Vimeo here … .Or if you like You Tube better, watch it here.