I love fall. I love fall full moons. This year, our Rhinebeck colorway is "Moon over the Hudson".
You will find fall colors and the gold of a Harvest moon too.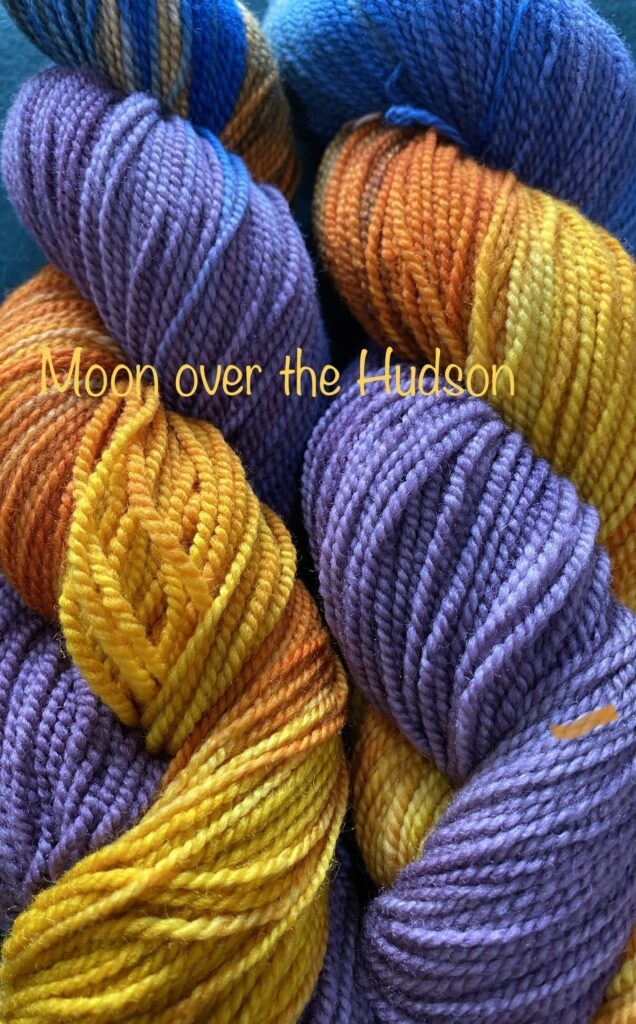 I have 2 fingering weight yarns, one is our MCN base and the other is our non-superwash Cormo Farm yarn.
Stop by our booth in Building A and snag some…it may not stay on the shelf very long!!