Each week I do a Facebook Live session (Thursdays at 1pm). And each week I try to give my viewers a tip or two that might help in knitting, spinning or color confidence. Yesterday my tips were to help you make charts easier to understand and read.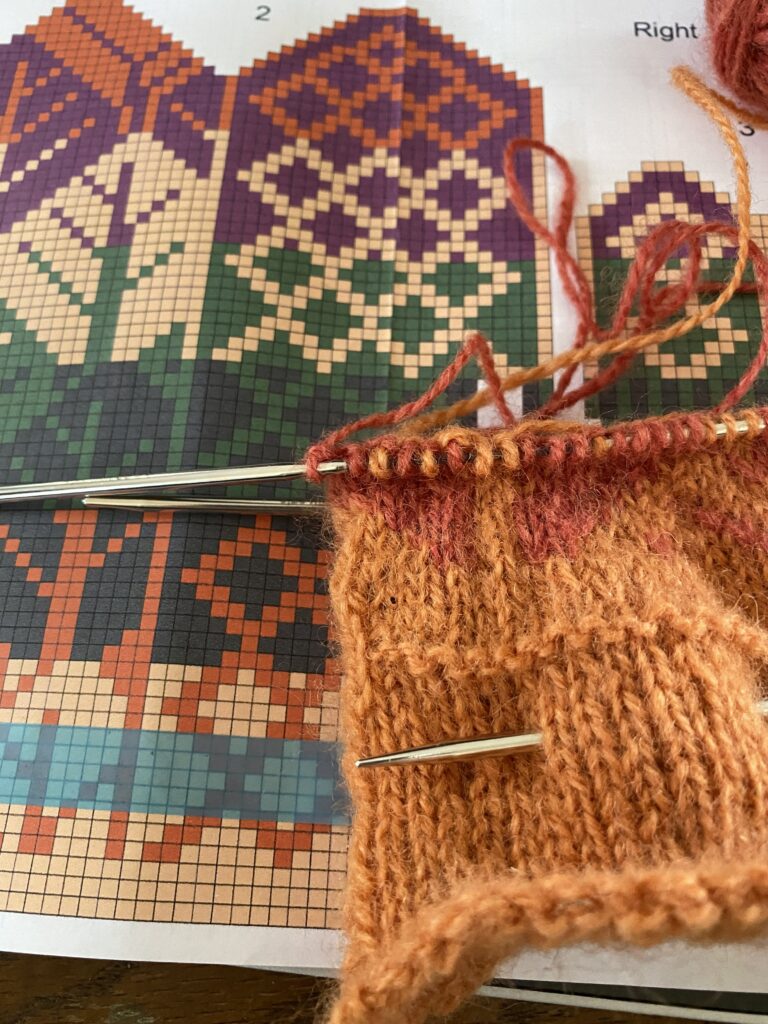 So the first one is to use highlighter tape to mark your place in the chart. Here is a link to the tape. The way that I use it is to put the tape just under the row I am knitting.
My agreement with myself is that when I finish knitting for the day. I leave the tape where is was, just under the row I have JUST finished. Then when I pick it up next time, I will move the tape forward.
The third tip is to number the rows on the chart if there isn't numbering already. I number on both sides of the row so it's easy to line up my tape. For this particular pattern there is a separate chart for the thumb gusset so I put the row numbers there too. And I put a smaller bit of tape there too.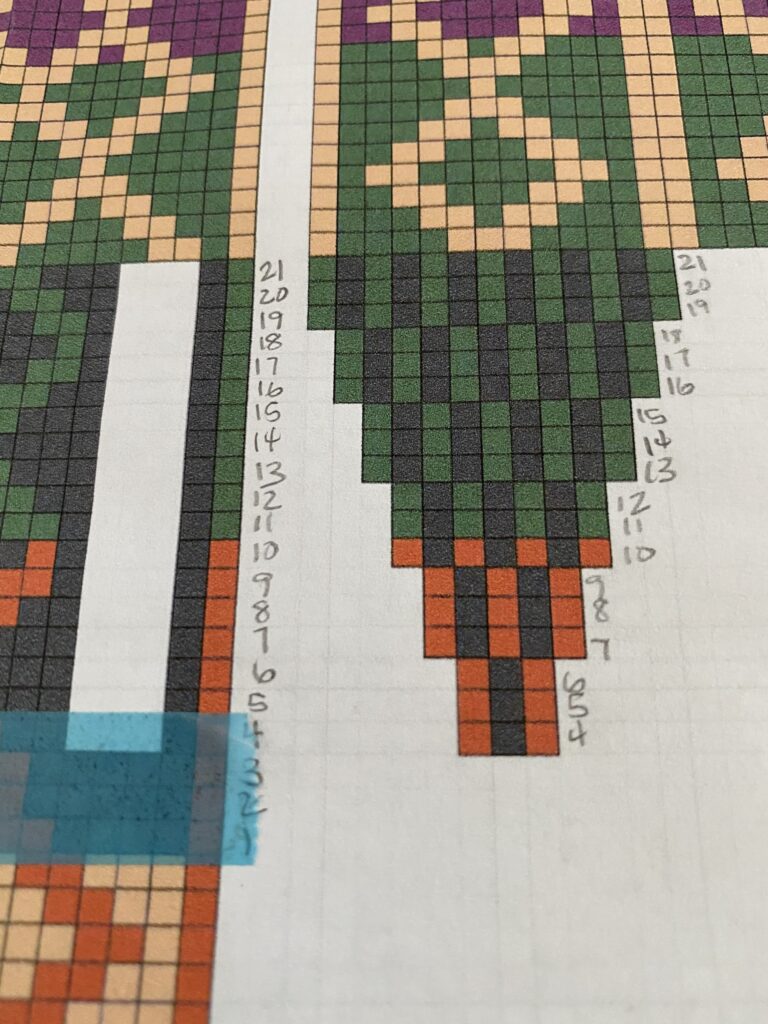 This is not to disrespect any designer. It is just to make life easier for me, the knitter. It's really fine to make changes, to add rows so the garment fits better. You have spent time. You have spent money. This knitting is supposed to be fun, not stressful, not frustrating. So take care of yourselves, my dears!!