It's now 17 days until the start of the 2021 Tour de Fleece. I told you that I have 2 goals. My long goal is to spin yarn for this really cute top. But I can't just sit down and spin. I need to spin to a specification. Yes it can be a little off this way or that. I can take care of that with a change of needle. But I do need to get close to a fingering weight yarn.
I am particularly concerned about the lace detail of this top. So one of the first choices that I made was to decide on a 2 ply yarn. A 2 ply yarn will open up a lace when knit. And I'm happy that making a 2 ply means less spinning than a 3 ply!! But this wool is a little lofty. I has some noils in it as well. So I'm not sure if the lace will be seen with this handspun yarn.
So part of my preparation is to knit up a sample. Here's what I've done so far. First, I spun up a control card of fiber. On this card I've noted the roving source, and I've put a piece of the singles and then a ply back 2 ply on the card. This is the card that I will use to make sure that each time I sit at the wheel that I'm making the same yarn mostly. Then, I measured out 2 two ounce portions of roving. This is the weight of roving that will fit on my bobbin. Then I spun 2 bobbins full. Next, I will ply up these 2 singles and set the twist.
Only then can I knit up a swatch. The swatch that I will knit will have to be knit in the round, because the sweater is stockinette. When you knit stockinette in the round it is only knit stitches. When you knit stockinette flat, you knit a row and purl a row. Purling uses more yarn and so the gauge is different than in the round. I'm looking to get the same gauge as the pattern in the swatch. I also want to include a few repeats of the lace pattern to see if this yarn will open up and reveal the pattern. I may also see about putting beads in the lace portion and see how that looks in the long run.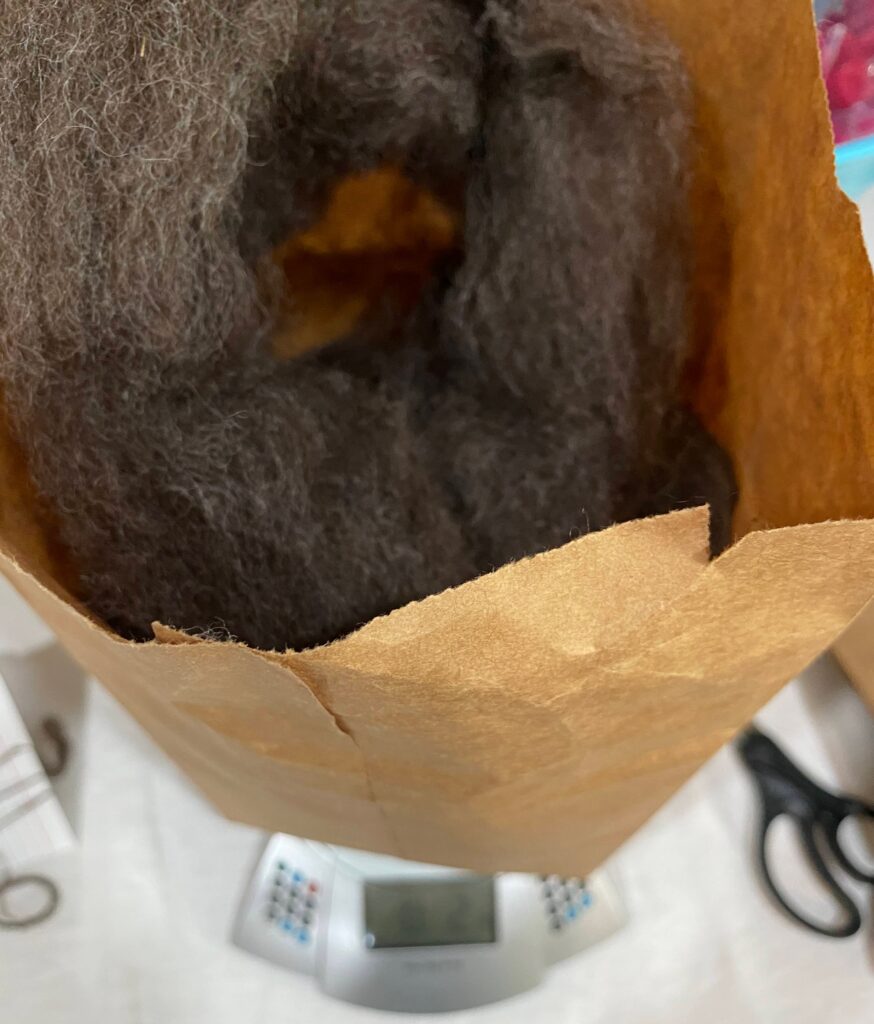 So yes, there are 17 days before the tour. But I need to have this background work done before the tour starts, so that each day I can make progress in the making of the 2 ply yarn for my top. Oh and by the way, this will be a Fibershed top as well.
If you are interested in joining my TdF team, you can do that here on FaceBook or here on Ravelry.