So I planned to do this blog on Wednesday, but you know….It was full of drama and pomp and circumstance, a few tears and a little nail biting. So here is my current, well one of them, project. This is my "Fibershed" sweater. It is all yarn made from my animals or those of partner farms within 100 miles, really within 20 miles. The dark is naturally colored wool, mohair and alpaca fleeces. The bright colors are all natural dyes on my mohair yarn.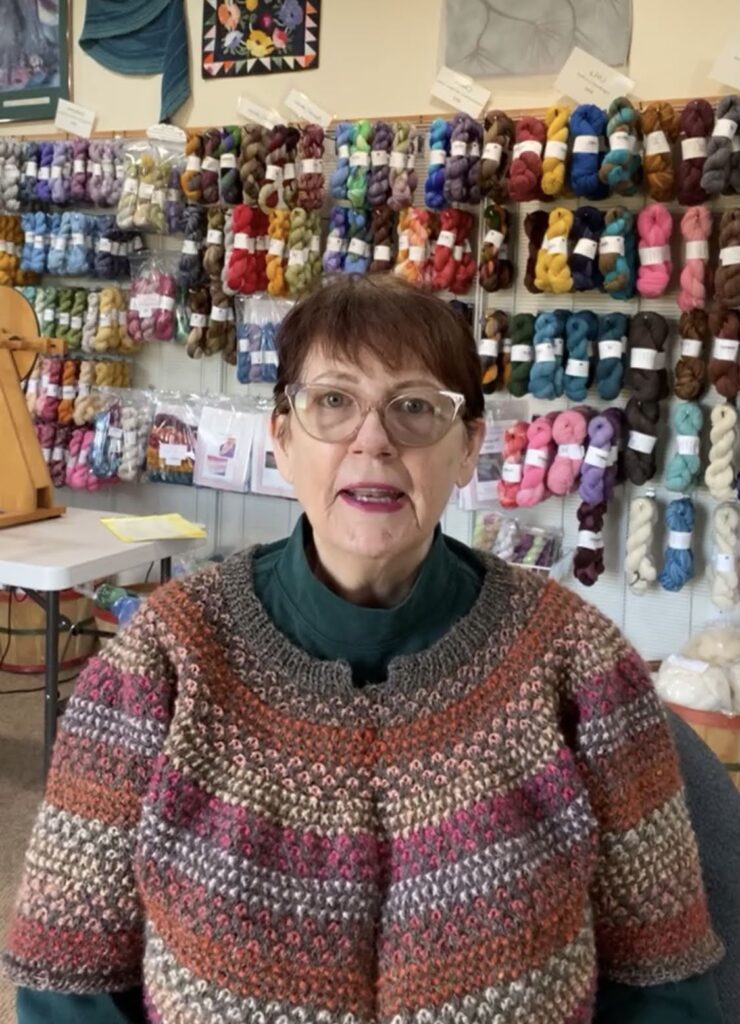 The pattern is Shifty. I changed just about all of it. It's supposed to be a pullover, but I wanted a cardigan. I added a steek and I'll cut it apart after it's blocked. It supposed to be sport weight and this yarn is closer to worsted. So I had to go up a couple of needle sizes and down a couple of sweater sizes. But it fits just fine. Thank you Kyle for suggesting this fix!!
I'm currently working on the sleeves. I'm doing these two at a time, in a way. I'm doing a group of blips and then moving to the opposite sleeve and doing the same blips on that side. That way I'm keeping better track of the decreases and I'm using the same color rotation.
I'm hoping to finish this within 3 weeks. Maybe sooner? I have to finish the sleeves, stabilize the steek with crochet, block, cut, figure out buttons and make button holes. I think I'm not going to do a button band but rather crochet loops. Then it will be done!!