This year one business goal was to widen out my farm yarn line. I have lots of choices in the Worsted weight yarn. I have Synergy: the marled yarn that looks hand spun. I have LiViLy that is from my fine wool Cormo Sheep. I have Trasna made from the long lustrous fleeces of my BFL Cormo Hybrid sheep. I have Fingals which is from my pure bred BFL sheep. That's a lot of yarn in one single weight.
So this year, I wanted to add a fingering and a sport weight to my wool yarns. I also wanted to replenish my yearling mohair that is a fingering weight yarn. And I have a LOT of PolyPay wool that I bought from a shepherd in Virginia. I really want it to be a bulky yarn.
So yesterday I unboxed my yarn shipment from the mill. And I was sooooo happy.
I have a beautiful fingering weight wool from the hybrids. there are over 400 yards in a 4 oz skein.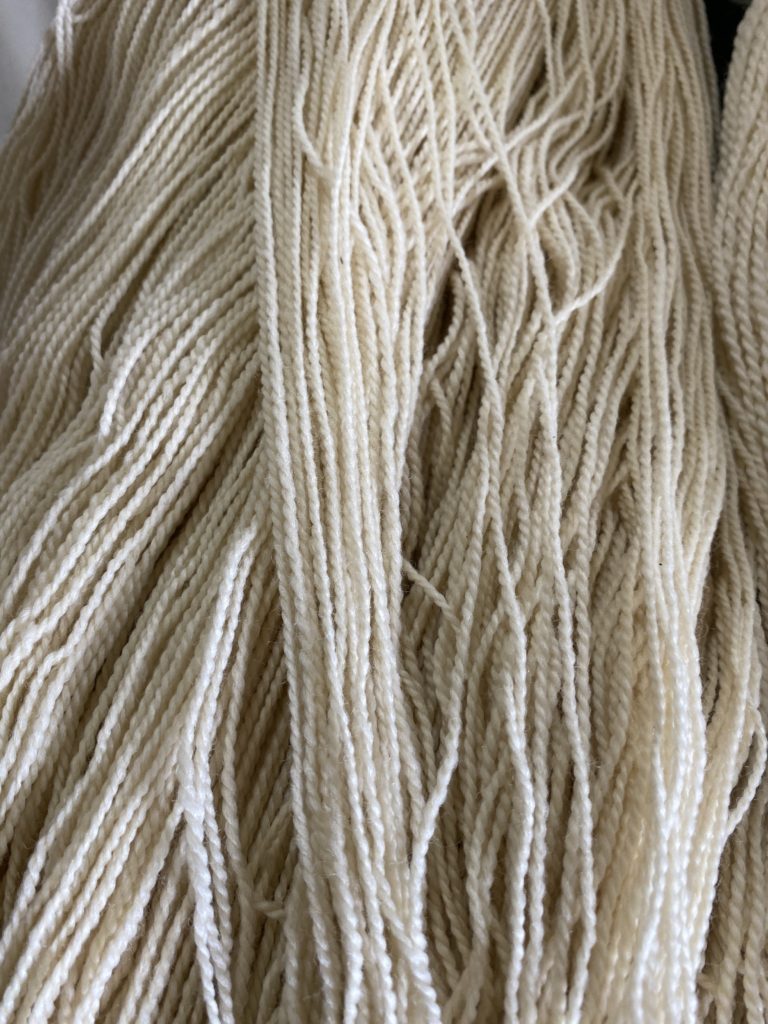 I have a lovely sport weight yarn with the cormo wool that has over 300 yards in a skein.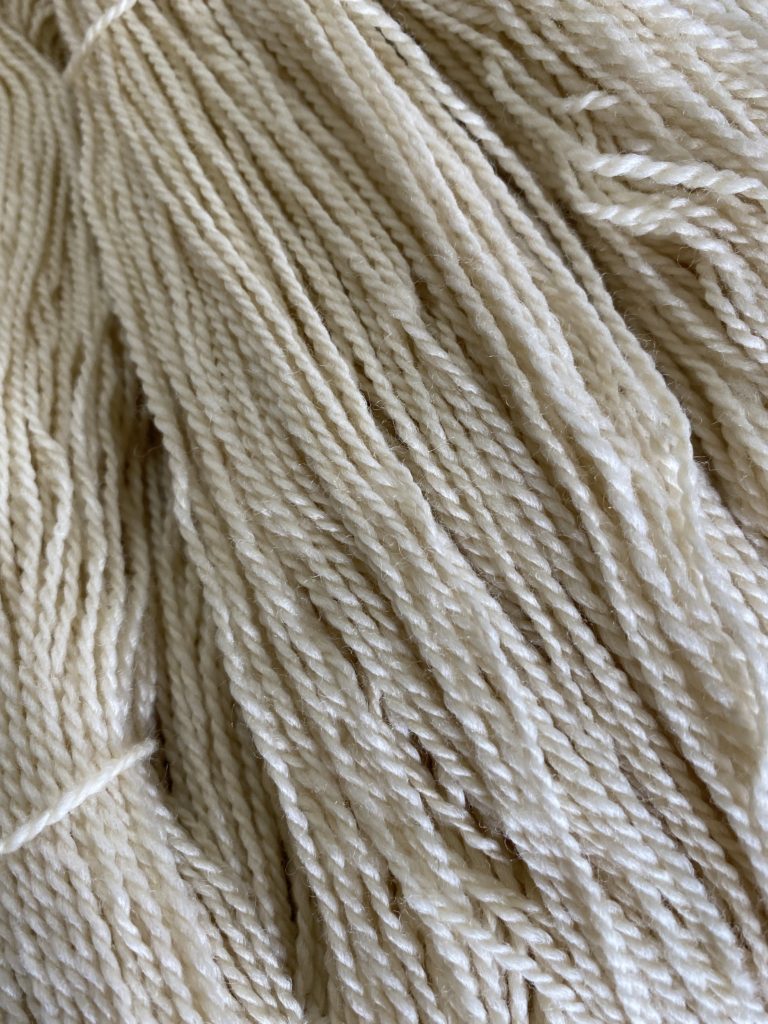 The yearling mohair came back perfectly matching the previous run.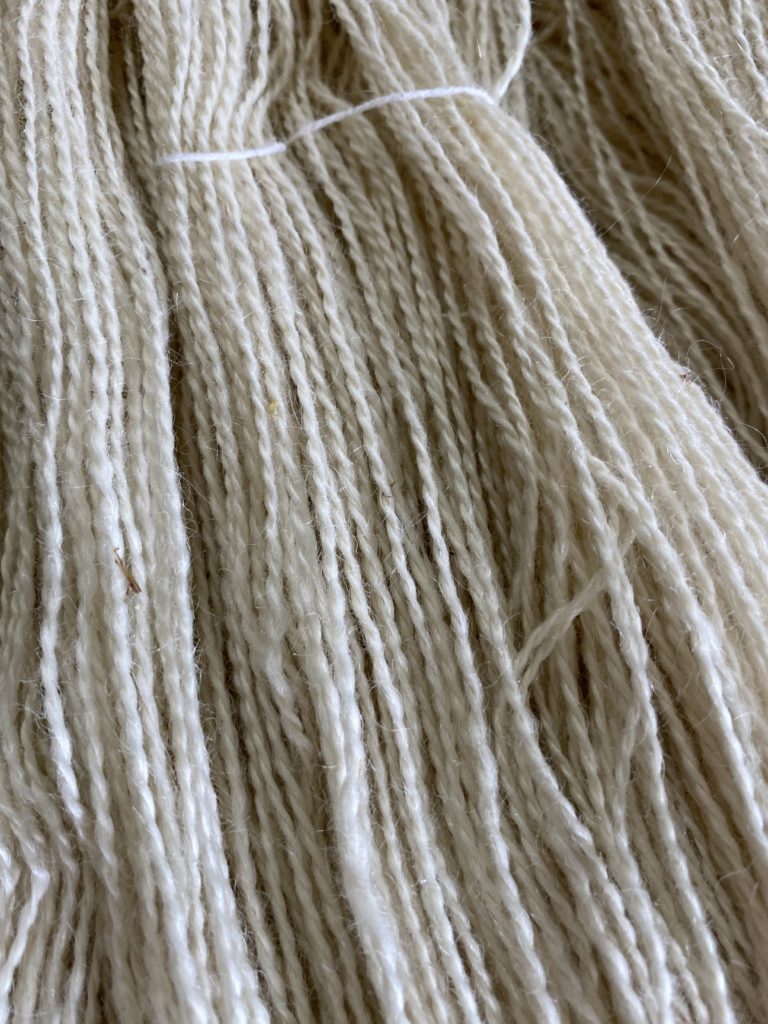 The polypay did not come back as bulky. It came back as worsted. But it is lovely. The wool "tells" us how it wants to be spun. And it really didn't want to be bulky.
Time to get to the dye pots and see how these babies do. I usually don't list my farm yarns in it's natural form. But if you see something you really need, just shoot me an email.