I was asked this question on Instagram and I promised to answer it. So here goes… I'm not from a farming family at all. But really my maternal grandfather was a citrus rancher around the time of the Depression. And my paternal grandfather was a subsistence farmer in N. Carolina. And my Bill's maternal grandparents were farmers in the Poconos and he has lots of great memories about growing up harvesting and canning vegetables. So maybe our farming roots really do run deep.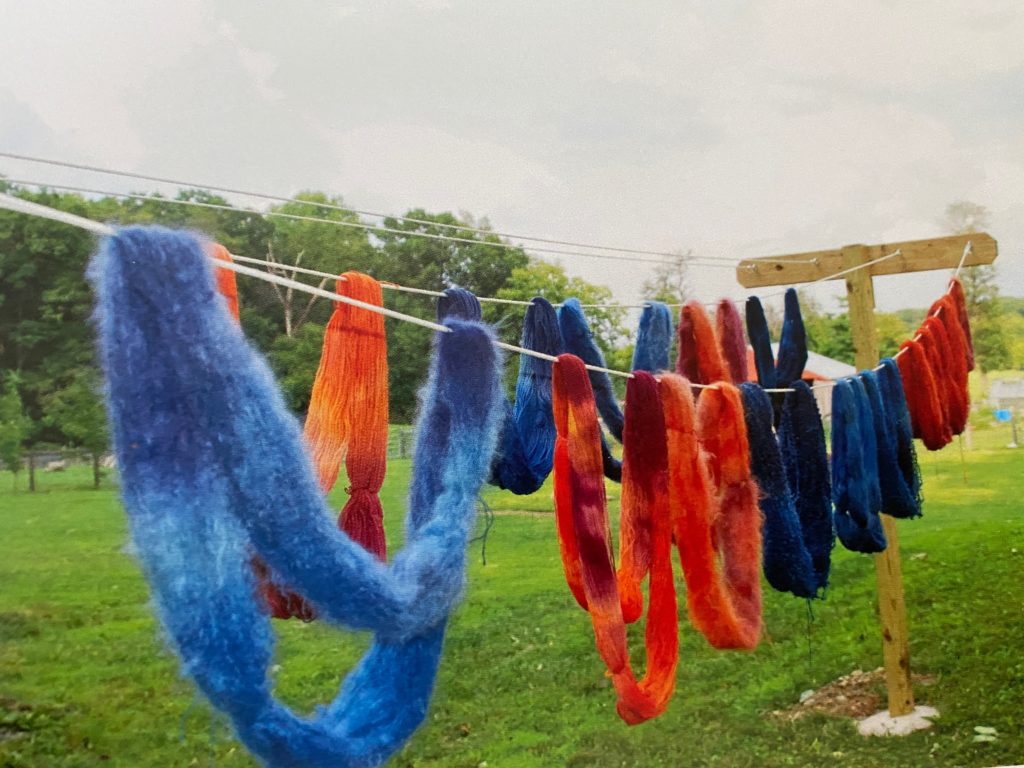 I grew up in S. California and worked in healthcare and travel and loan origination and apartment owner until I met Bill in the early 90's. Also during that time, I learned how to weave and dye and began my creative journey in the textile world.
We moved from California to Oregon and then on to Maryland. And when we came here, I told Bill that I would love to have a little farm with goats and chickens. Little did I know that he had always wanted to have a small farm as well. So we did just that.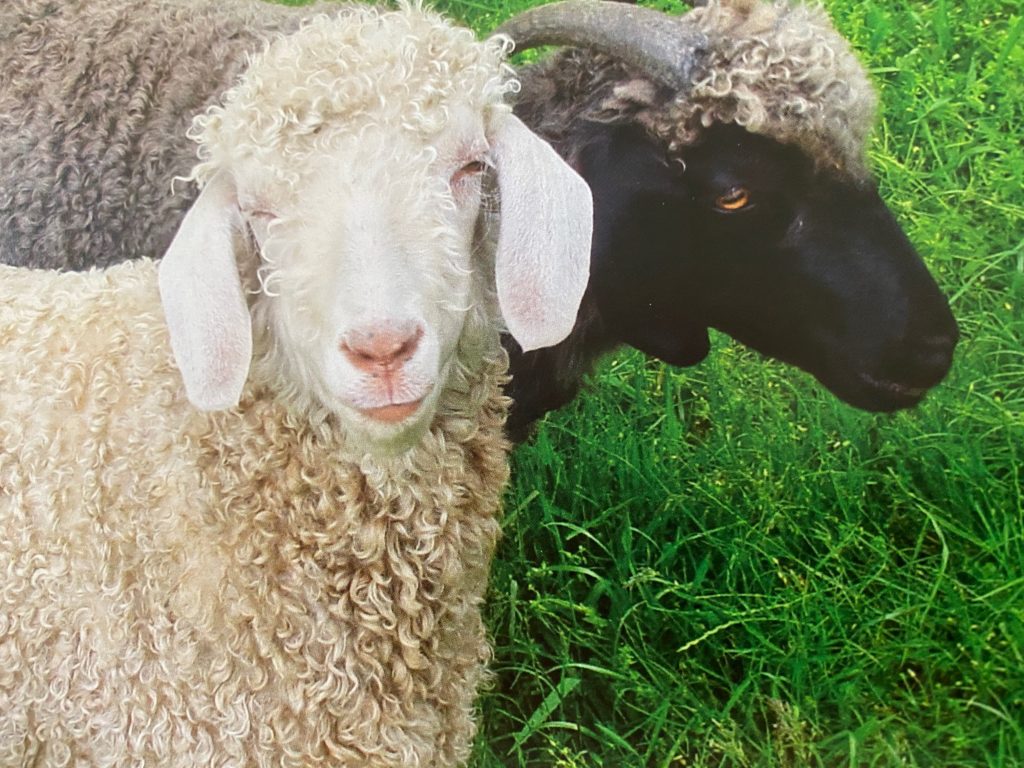 So remember I'm a weaver, spinner, dyer and cat owner. I didn't know anything about goats. But I liked how Angoras looked. So one day at the Howard County Fair I found a set of goat for sale. Our thinking was that we would just get 2 and we would see how we liked having them. We got a small Amish building that served as a barn and fenced in our large lawn for them. I thought that I would just have some fiber to spin and I could weave with it.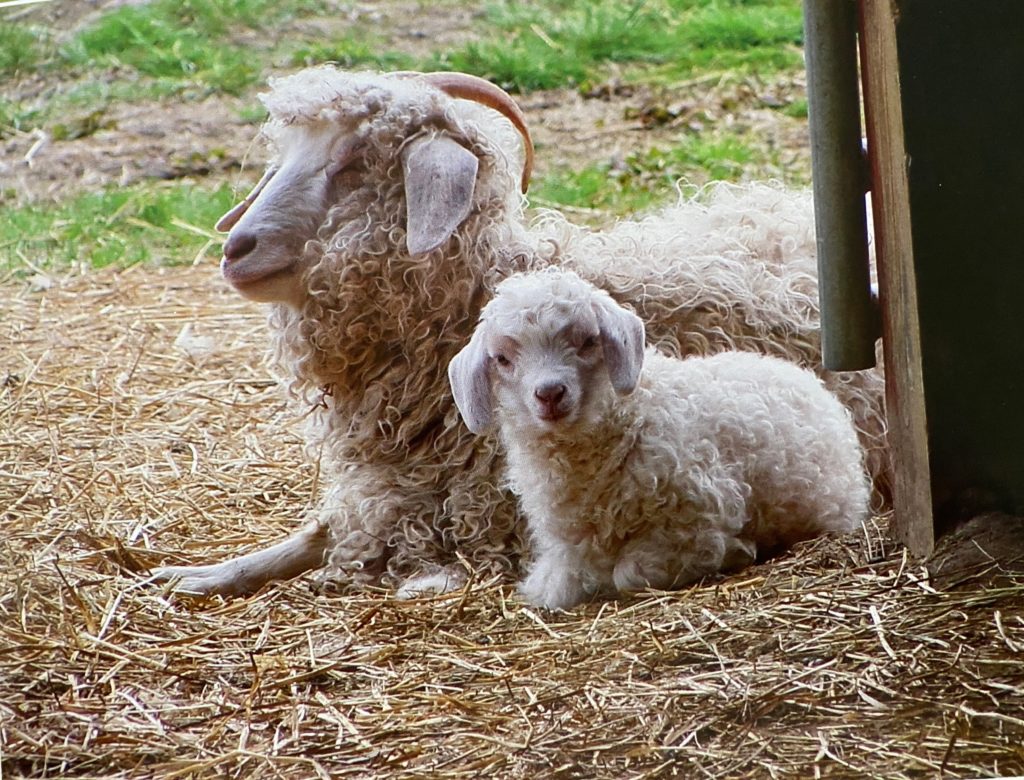 Soon we were buried under lots of pounds of fleeces and I realized that there was no way I could keep up. I had to send them out to be made into roving and yarn. And from there the business of making farm yarns and dyeing them and commercial yarns has grown and grown.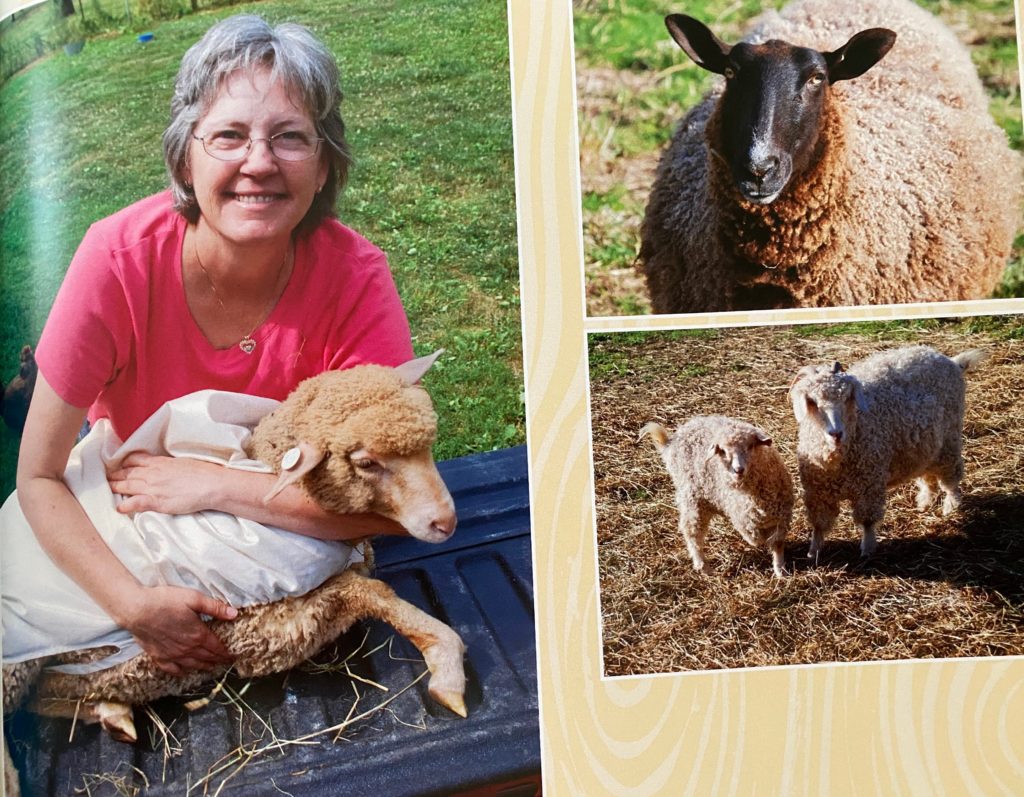 Thanks Kyle for asking the question. Do you have a question? Add it to the comments and I promise to answer them in the future.