Okay what is this? Well, I'm going live on Facebook tomorrow to show you some of my curated trios of skeins. These trios are all fingering weight yarns. Each skein is a little over 400 yards. So the whole package is 1200 yards. I've searched Ravelry just for Shawls that need around 1200 yards and you know how many there are? Over 15,000 choices for you. I know that's ridiculous right? But I can tell you that major designers like Steven West and Marly Bird have many, many choices for you with 3 colors and 1200 yards.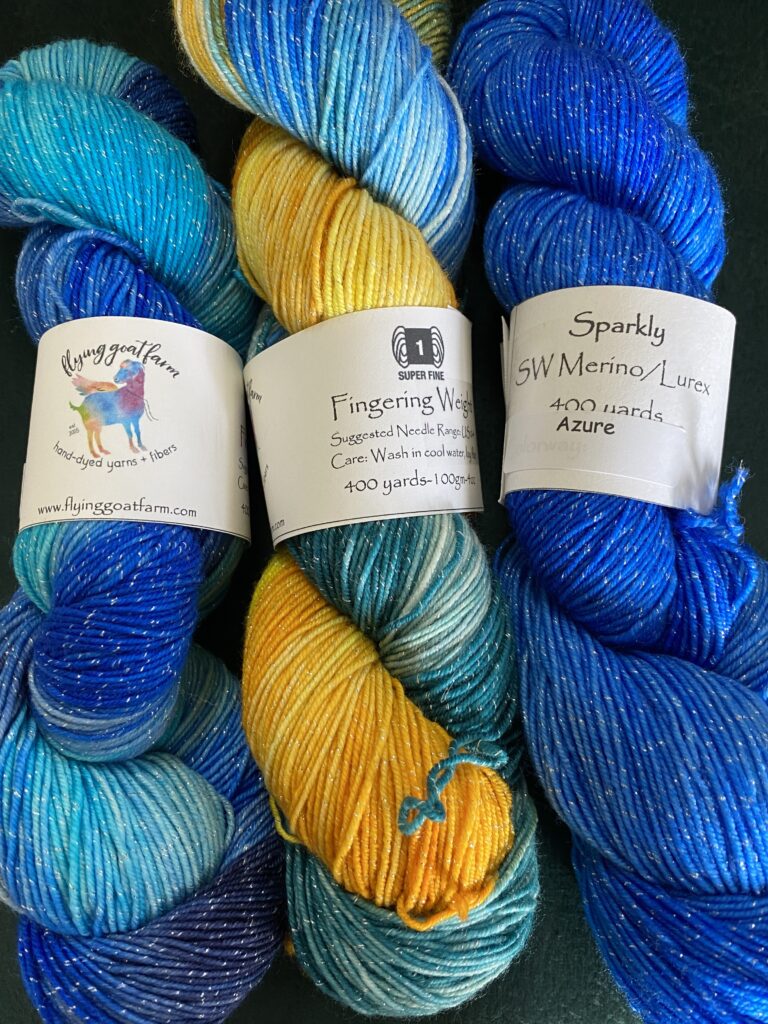 I love to pick out skeins that go together. And when we are at an in-person show, it is something that I treasure. Since we are now #aparttogether, I can offer these same services online.
I'm offering these trios at a discount on Thursday. I've set them on sale Thursday from 8am to 5pm for 15% off. So instead of $84 per set. They are $70. So you get my color expertise and a discount! I will have special sets tomorrow here.
So tune in here at 1pm to see what sets of #terrifictrios I have for you.