I've been missing helping people put yarn combos together. It's part of what I love about in person festivals and now my open studio days. And there are some of you who are just not close. But last week, I had the fun and pleasure of helping Kathleen pick out some yarn from afar. She wanted to use my Cacao mohair yarn and to pair it with my synergy yarn for a pop of color. Here's how it started: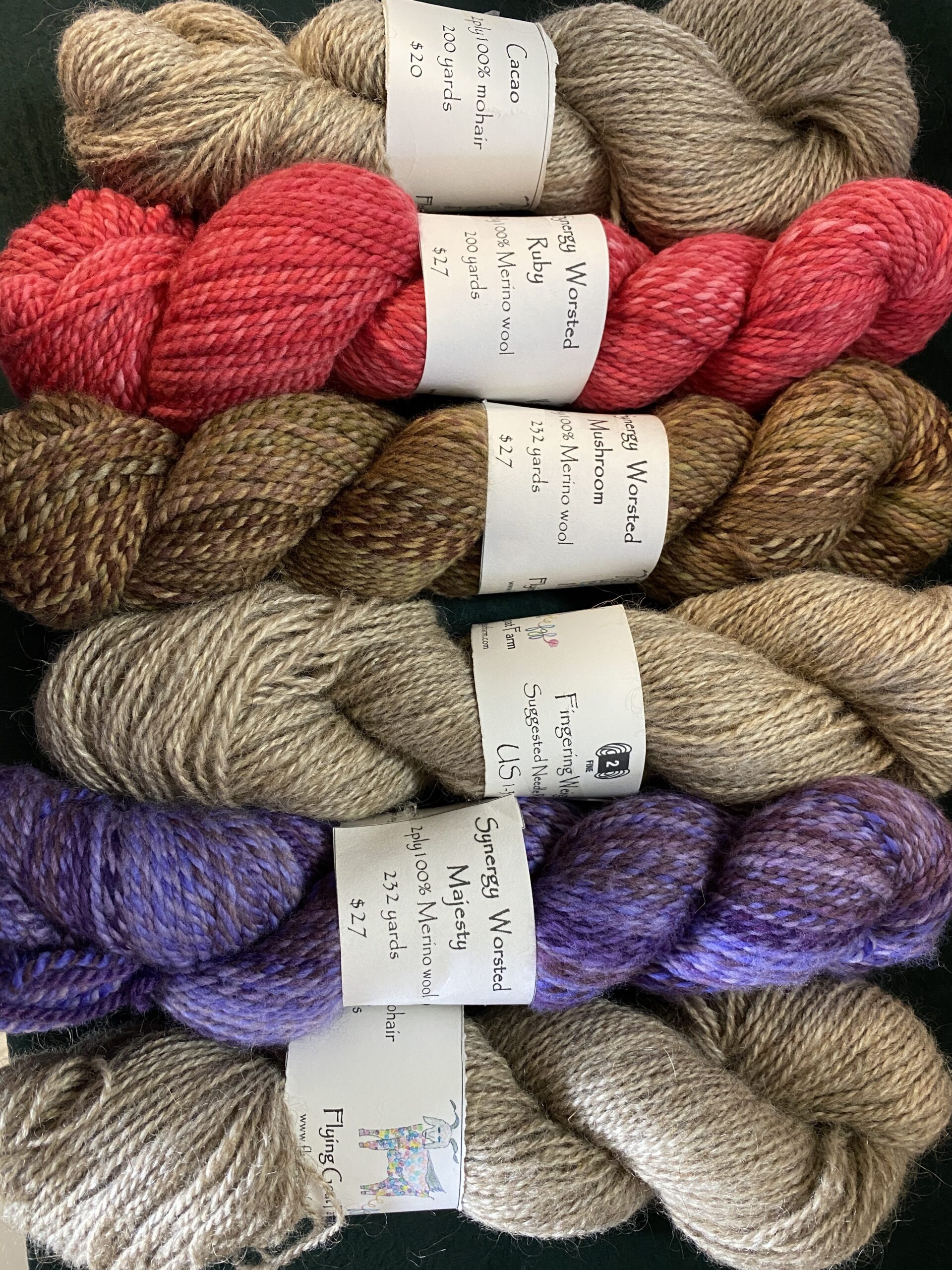 Then we narrowed it down to these 2: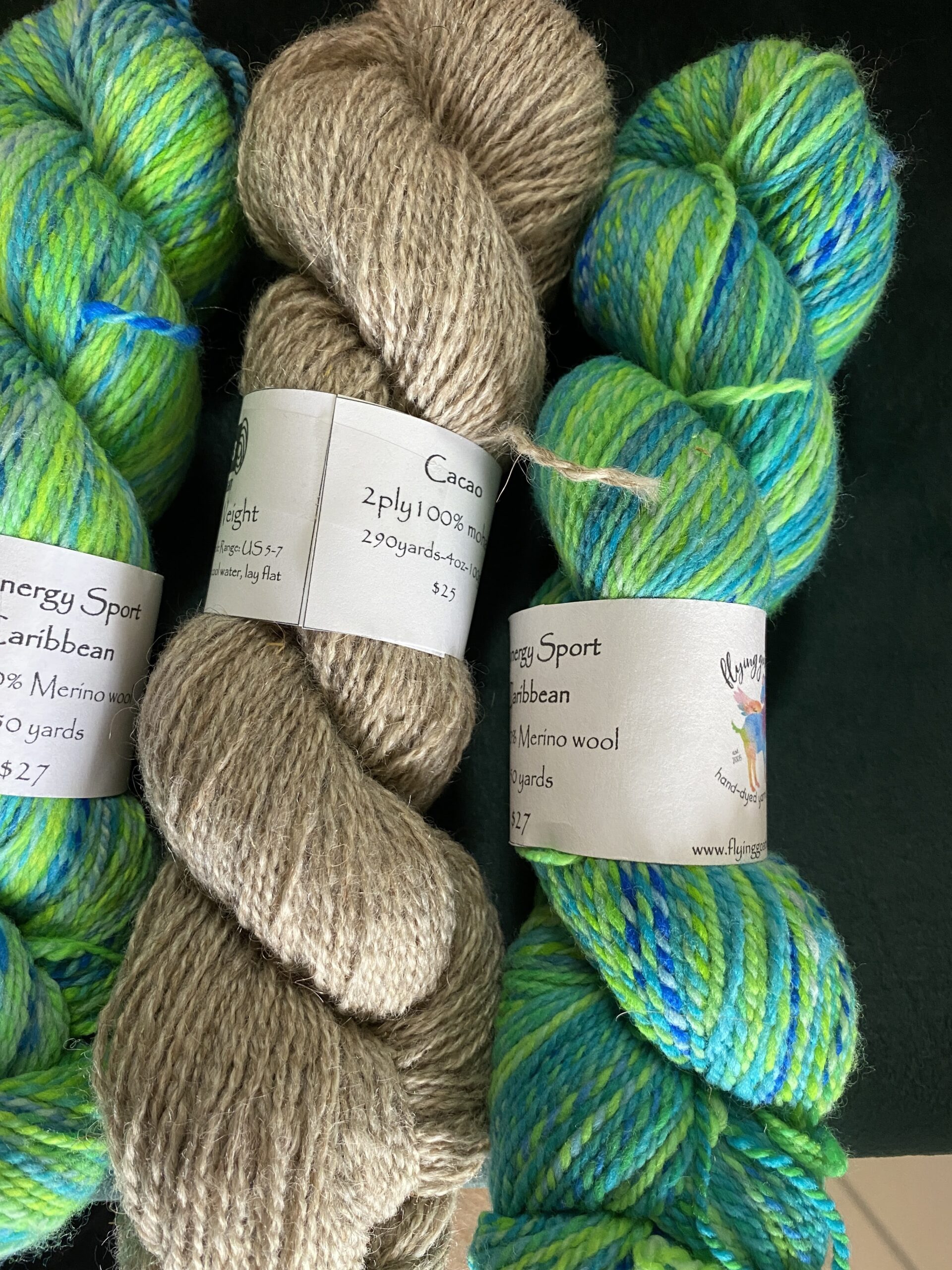 And finally she picked out the Carribean and Majesty Synergy yarns for a shawl. It's funny how you don't know what will really tickle your fancy until it just hits you!! That was so fun. We did this in Facebook Messenger. But you can also set up a personal shopping session on Facetime or Zoom. Just shoot me an email and we can start from there!!