The count-down to Christmas in on!! Our economy is getting better and the supply chain issues are getting better. And that's all good news.
Remember that when you buy local and small and woman owned your dollars are staying within our local economy as well. The Flying Goat Farm supply chain is fully functional. The sheep and goats are out in the fields eating grass and hay. Their fleeces are growing every single day. We take our fleeces to local business to be processed into yarn and roving. My fiber isn't sitting on a ship or in a plane or in customs waiting to be processed. It is all right here.
We have wonderful yarn and roving. We have household textiles, such as hand dyed shibori napkins and tea towels and hand made dryer balls. We have kits for shawls and cowls and scarves and hats. We also have knit items like hats, fingerless mitts, some sweaters and shawls. I also have beautiful silk scarves. I think I can safely say that we have something for just about everyone you would be buying a gift for.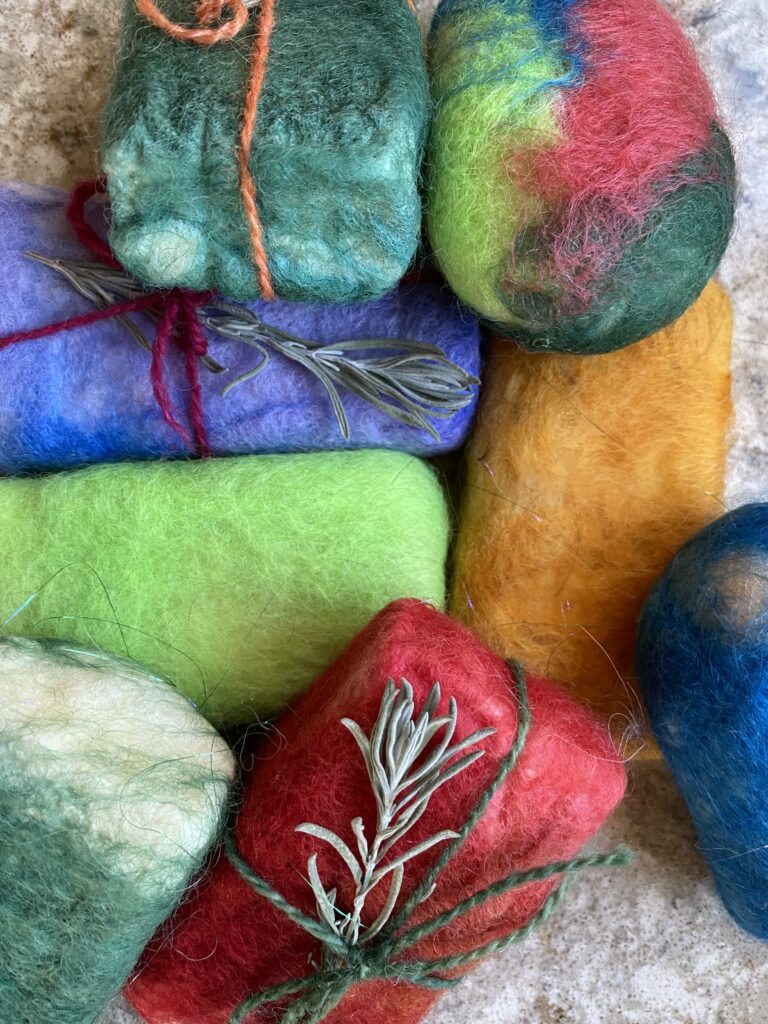 And what do you want for yourself? You can give a "Santa" letter to your family OR you can suggest that they buy you a gift card so that you can pick out your own gifts in the near future.