If you follow my social media and these blog posts, you know that I am currently working very hard to bring a naturally dyed yarn line to you. I also want part of the yarn line to be Fibershed certified, when it is possible to do in our Chesapeake Fibershed. So I've been foraging around our 25 acres and in places within 10 miles here to find dye plants that I can use. Yesterday, I was able to get some of these dye plants collected and prepared for dyeing into the fall.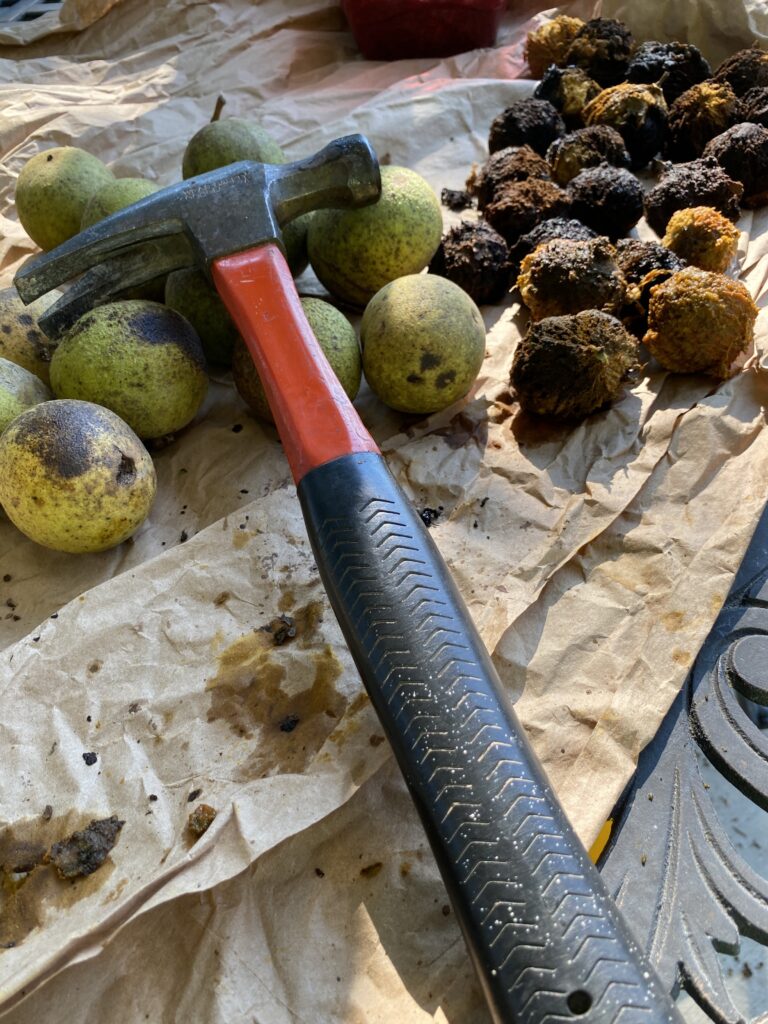 Black Walnuts grow wild here on the property. They are just beginning to ripen and fall off the tree. I collected several pounds of them. Walnuts are dual purpose. The outer husk is where the dye lives. And the inner nut is oh, so yummy. Yes, they are hard to pick out from the shell, but they are worth the trouble in my opinion. So yesterday I broke open the husks and put those into a dye bag and laid out the nuts to dry in the sun.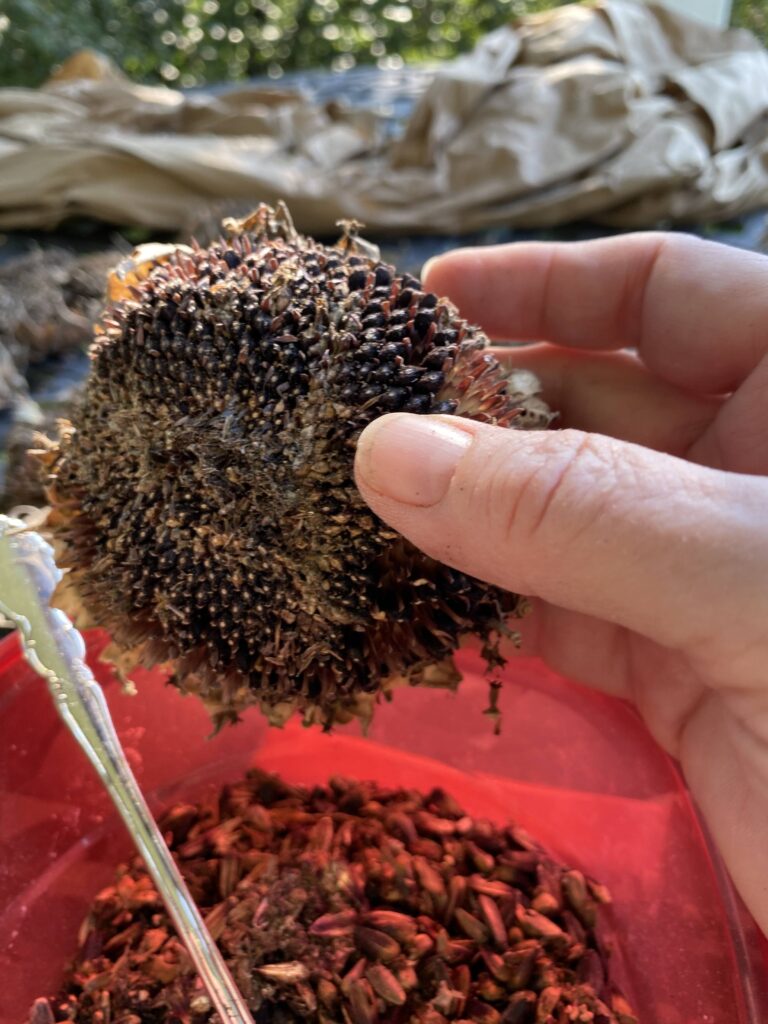 We grew Hopi Black Sunflowers this year. Bill harvested the seed head several weeks ago, and I've been slowly picking the seeds out of the sunflower head. I'll save these until later to dye, they will keep just fine. I saved the seed heads with some seeds in them to plant for next year. The plants are lovely and grew probably 8 feet in height. There's nothing prettier in summer than a row of sunflowers.
And then there were the pokeberries. I cut off the sprays of berries and put them straight away into the freezer. I have to read up on how to dye with these. Unfortunately this dye tends to fade but still it will be lovely to try to use plants that our ancestors used.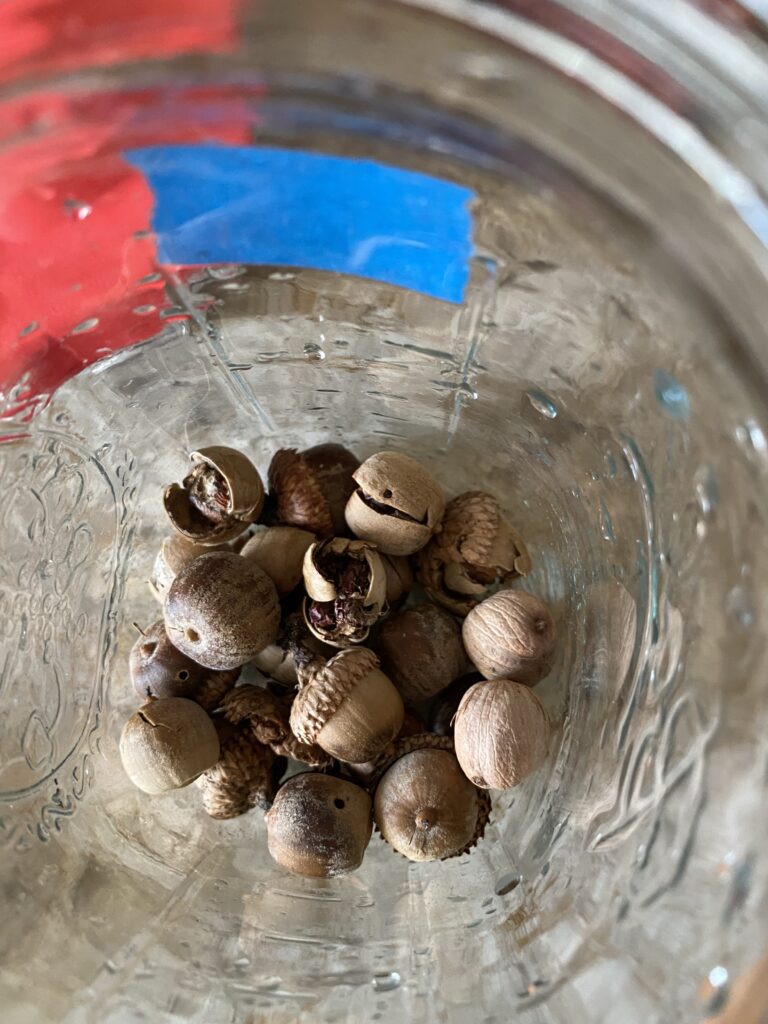 We also harvested acorns, although we don't have nearly enough to do anything with at this time. I will just keep adding to the stash until I have enough. And we picked up hickory nuts too. Those are just to pick and eat. They are also hard to crack and to get the nut meat out of, but they are really really nice. It feels great to live in a place where we can go out and forage for dyes and for food.