**Disclaimer: I have not received any compensation for this blog. I truly love these apps and use them personally. The opinions are mine alone.
There are 3 yarnie apps on my phone that I simply can not live without. I have to say that these are mostly knitting oriented and so I apologize to my crocheting friends. I simply don't crochet myself, so I don't have that frame of reference. I'd love to hear about apps that you use that would be helpful for my readers.
Stash Bot–This app is a great little reference to have in your pocket at a fiber festival or a yarn store. I will give you the approximate yardage needed for knitted garments. You need to know the size of garment and an approximate gauge of the garment. Then it will dial in the number of yards that you need. I believe that it is a paid app, but it was well worth the money.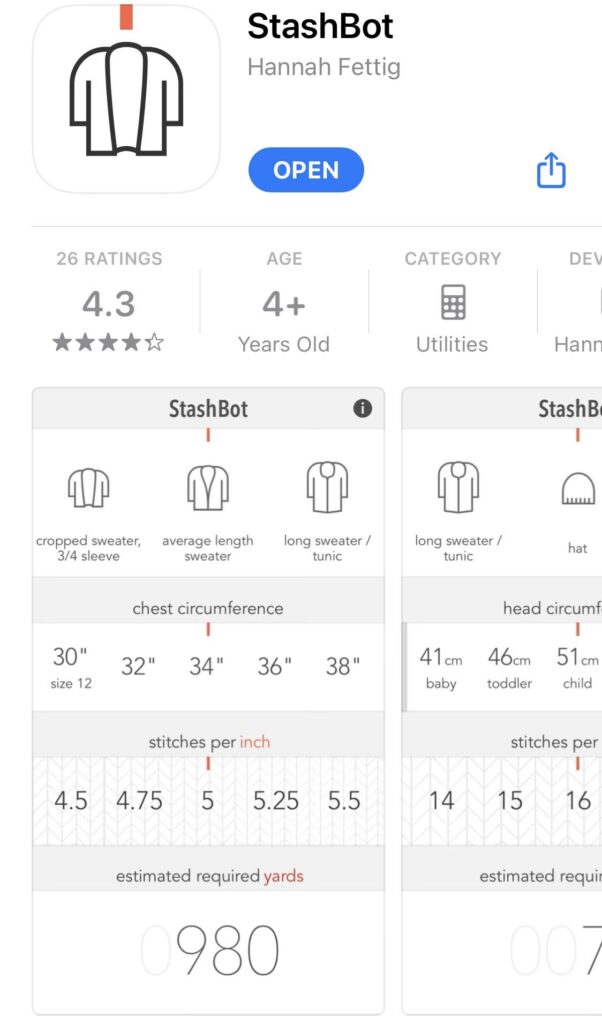 KnitCompanion–This app is a way to see the PDF's of your patterns without all the paper. I just use the free version and it is amazing!! It will automatically upload the PDF's of patterns in your Ravelry library. And you can keep track of where you are with the vertical and horizontal lines. It is great to use when reading charts. There are also many stitch and row counters that you can use as well. I love this app!!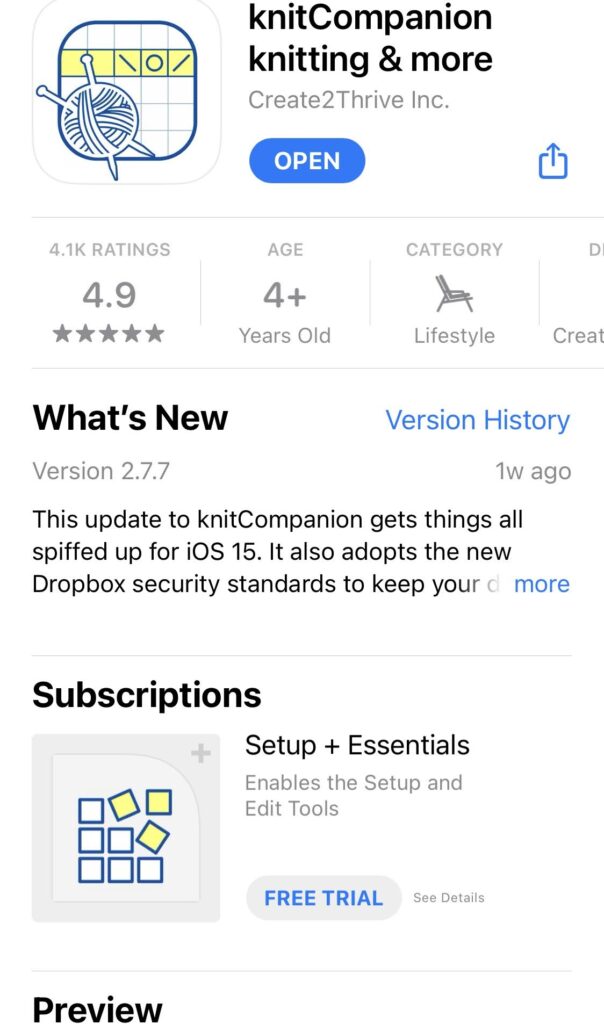 StitchCounter–This app does just that. It will help you count stitches or rows. It is simple to use and so convenient. You always have it in your purse or pocket.