There is a lot of conversation on Instagram and FaceBook about designers and indie dyers. Some people feel discriminated against because they can't use expensive yarn. I think I am hearing that some knitters feel unseen by the knitting industry.
There is a lot that goes into a collaboration between a designer and an indie dyer and even more when you think about farm yarns. There is the cost of the yarn and the marketing of the pattern along with the yarn. And sometimes, the yarn recommended in the pattern becomes unavailable. There are so many choices of yarns and many of those choices are regional.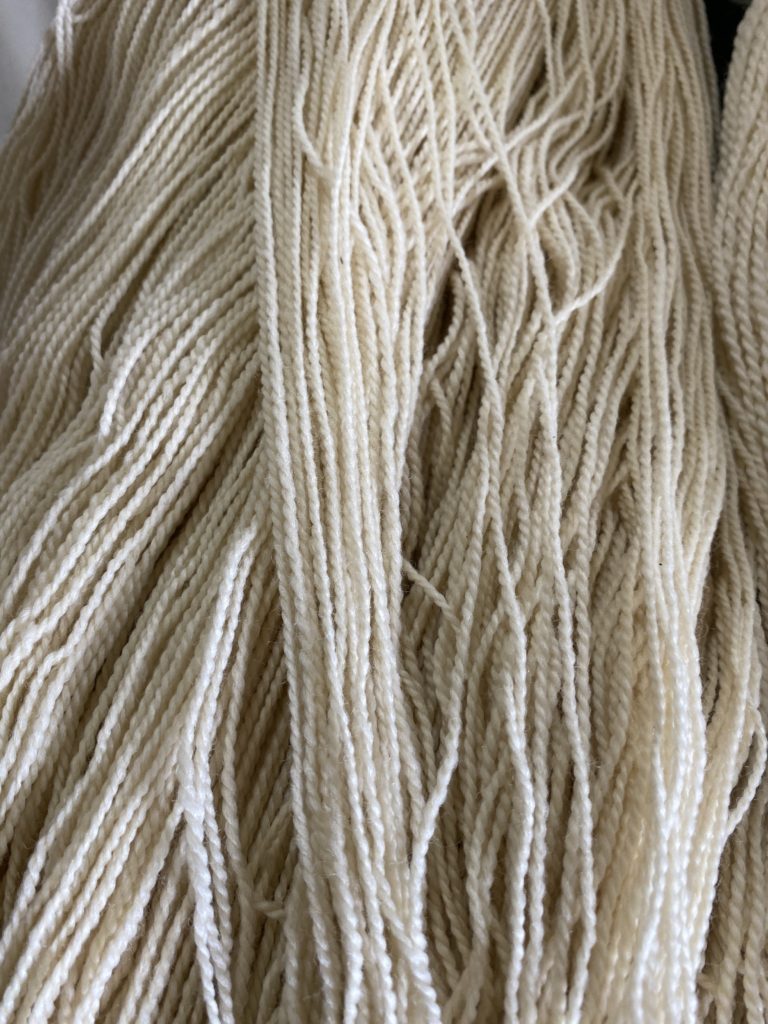 Because of this it is important to learn how to substitute yarn in a pattern. That way you have all the freedom to use yarn in your stash, yarn from a big box store or yarn from a fiber farmer like me. I just published a podcast all about yarn substitution. You can find it on itunes or you can click here to listen.
Here are the highlights:
You can measure the size of the yarn in your stash with this tool.
You can search for patterns that would use this size of yarn on Ravelry.
There are times when gauge counts and times when it doesn't. Know which is which.
If you are making a garment that needs to fit, you have to swatch….Sorry! You just have to.
I give you a couple of easy swatching hacks so you don't feel like you're wasting time, money and yarn.
I also show you 2 patterns where I totally changed the needles and the yarns and you can see how they turned out.
And if you like the podcast, I would appreciate you leaving a review on itunes. I'll be addressing more on this topic in the future. Have a question? Let me know what it is. I'd love to have some Q & A sessions as well.