I'm starting to do my natural dye experiments for a truly "Fibershed" yarn. The base is our new Polypay worsted. It is made from fleeces grown at a partner farm in Virginia and spun in Pennsylvania.
First I gathered the whole black walnuts on our property. I cracked the husks off the nuts. (I really thought I took a photo of this step, but alas not). Then I soaked those husks for about a month.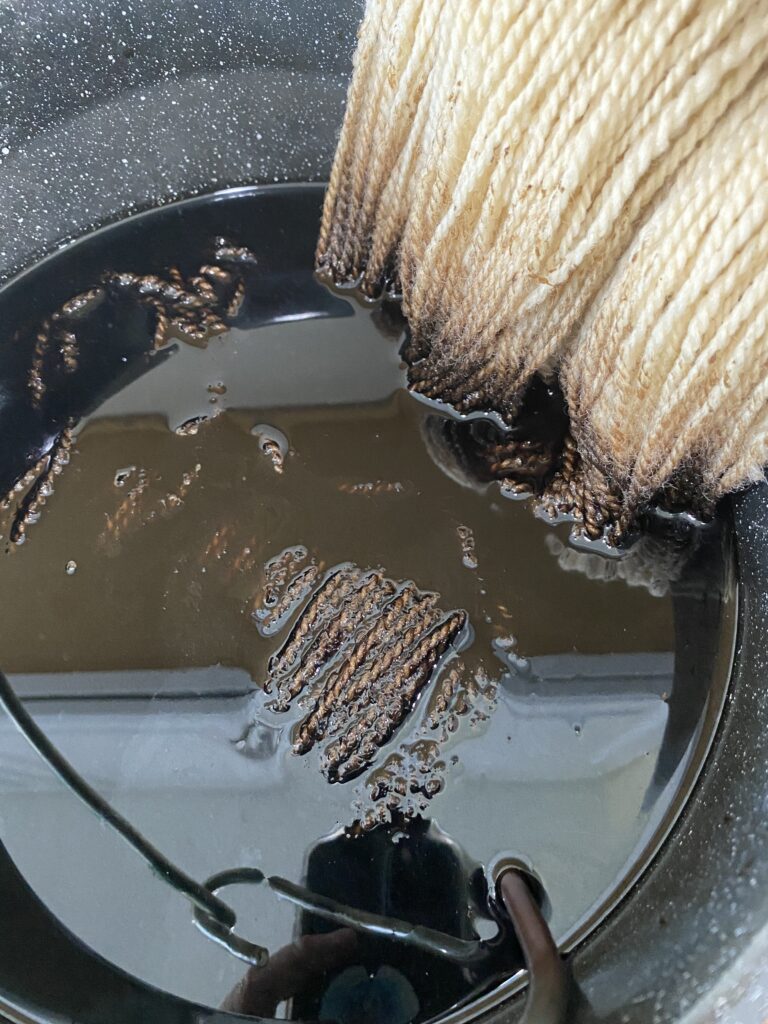 Wednesday, I heated the dye liquor up and put in 2-color skeins and a semi-solid skeins. I heated them for at least an hour. Dyeing with walnuts doesn't need a mordant as the tanin in the dye is mordant enough. Then I let the pot cool down and let it sit for another day. Then on to rinsing and drying the yarn.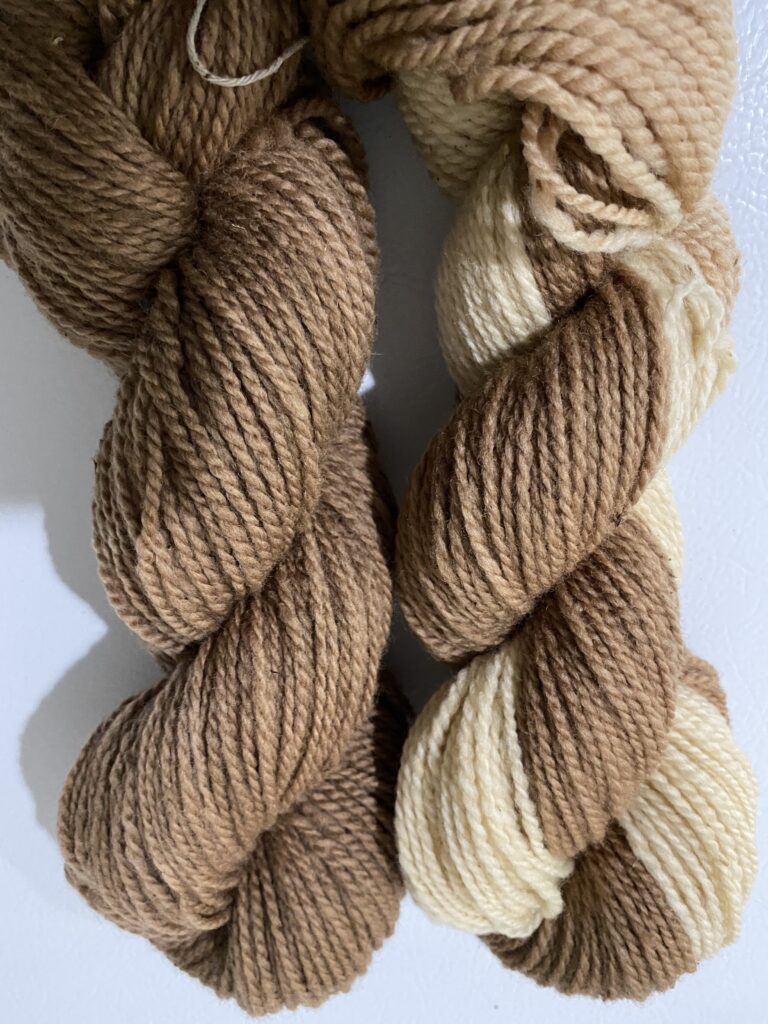 I think these look great. The pot still contains a lot of dye, so I'll be using it until it's exhausted. I'll do some other 2-color experiments with maybe some madder or some cochineal too. Those would look nice. Stay tuned!!