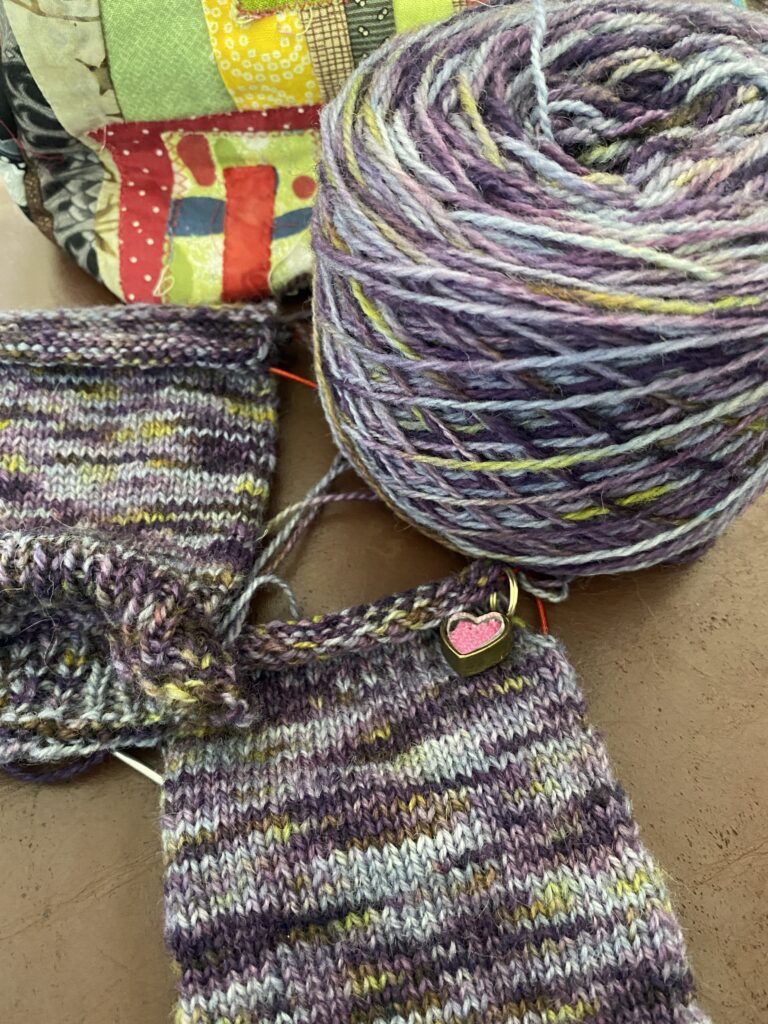 I always have a pair of socks on the needles. I finished my last pair about 2 weeks ago and I've been stitching along on these. The yarn is my Perendale Sock yarn that has mohair for strength instead of nylon. The colorway is an experimental colorway… (let me know if you like it). I'm really liking the way this is "flashing" and "pooling".
I'm at my favorite place right now. I'm working on the heel flap and will probably get to turning the heel tomorrow or Friday…That is my happy place!!
What's on your needles?