Well, I think we all have a lot of time to knit. Even if you are working from home, you can now knit through those meetings because they are conference calls and no one can see you. I don't know about you, but I've been changing from night pajamas to day pajamas. It's hard to actually put on real go out in public clothes, right?
So my WIP today is a new shawl that I'm working on. I'm using my Chinook yarn which is a blend of Superwash merino , cashmere and nylon. It is soft and has a great drape to it.
A while back, I asked my Instagram followers to pick the set of skeins for this shawl. These grey, green and purples edged out the blues and the pinks.
When I design a shawl, I have to make it something that I can knit. And I'm not the most skilled knitter. So this shawl is great TV knitting so far. It is mostly garter stitch with some eyelets thrown in for some spice. I do plan on adding some lace bits, but they will also be something that I can handle. And not too difficult for people. Because the yarn is so pretty, I want it to do the work.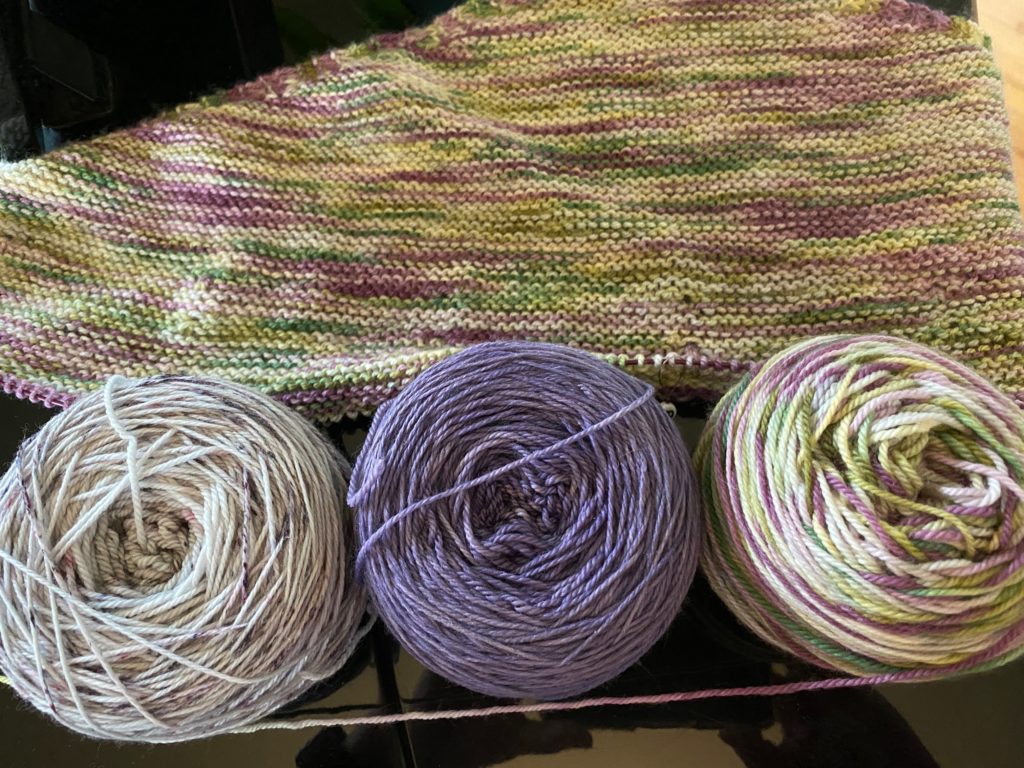 What are you working on? Add a comment to let me know.