I've been talking about Fibershed. And in that light, I know that I need to relearn all about natural dyeing again. I've done it a lot. I've taken a lot of classes. But I've never done it in a production with reproducibility in mind. I will have to really pay attention to water and temperature and weight. And still I know there will be variability….that's just the nature of natural dyeing.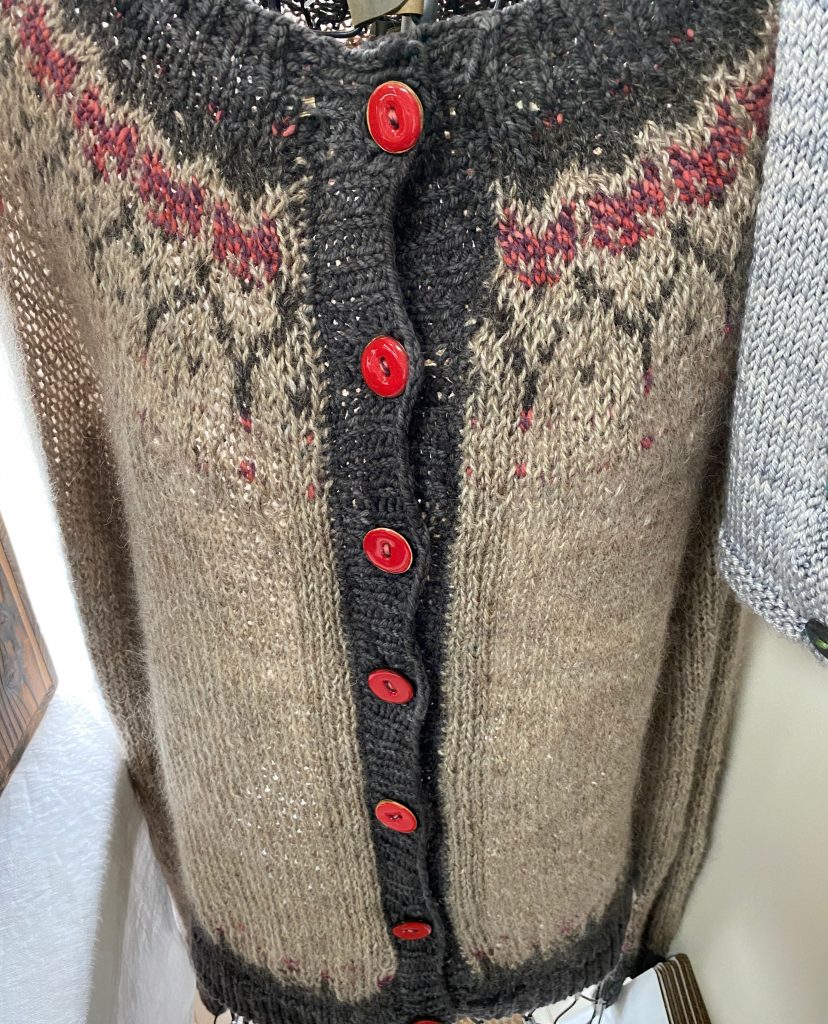 As many of you know I do have a few naturally colored yarns in my line up already. They are more rustic yarns. They are not as soft as my Livily or Trasna yarns. They are just a little more hardy. And still, there are many items to make with these yarns. They are great for outwear. They are long wearing and will last a long time.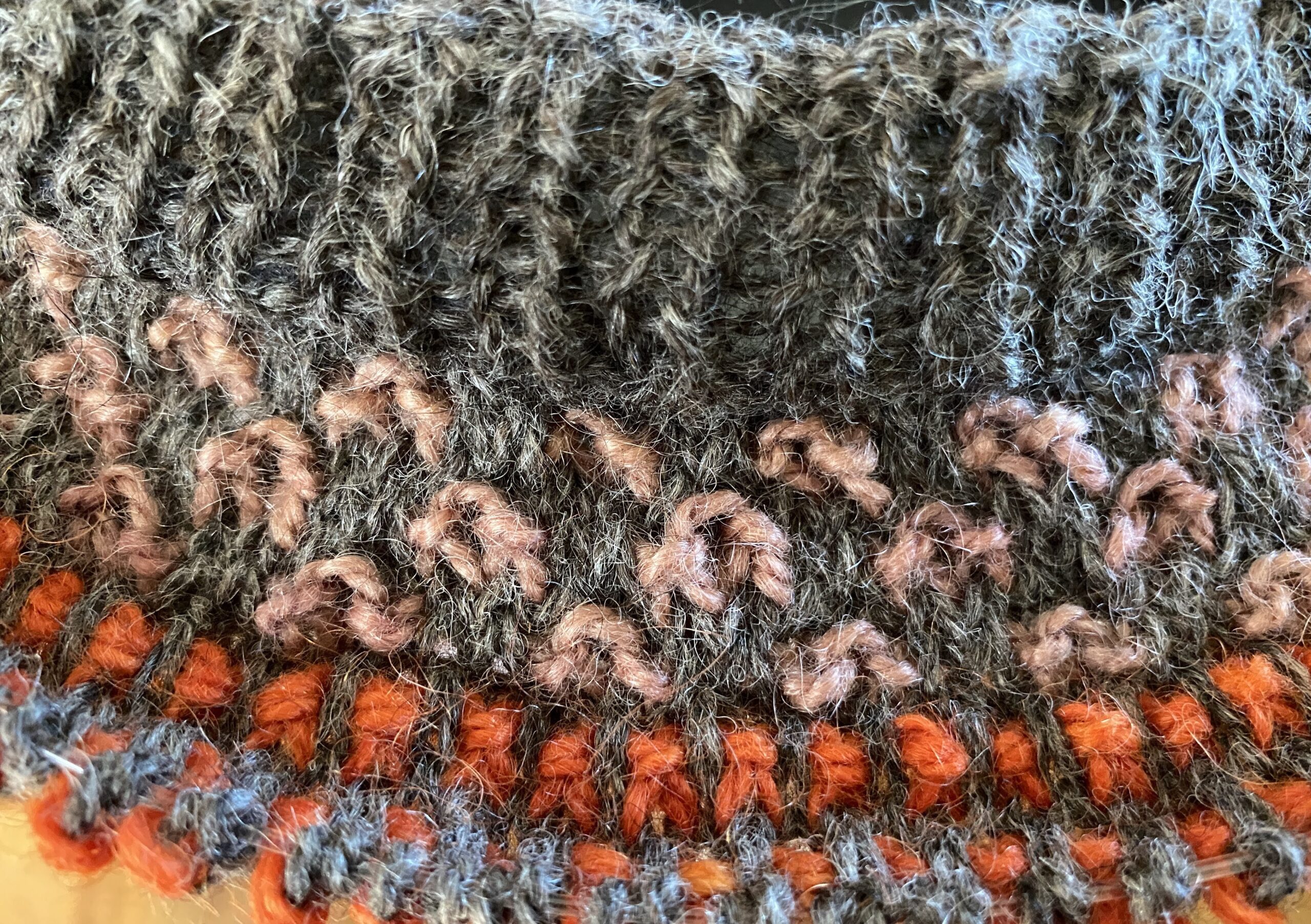 So in that vein, I'm now knitting a truly local sweater. I'm making a Shifty sweater. And I've had to do a lot of math and fanageling because I am using my own yarn that is bigger than the pattern calls for. And I don't want a pullover style. So I added a steek area and so I'll have a cardigan at the end. The back ground yarn is my Puck which is charcoal wool, mohair and alpaca. And the contrast yarns are mohair yarn that is naturally dyed. In fact this yarn has been hanging around for a long time since I dyed it. And now I have a project for it.
So if you would like to hear about fibershed and color. Tune into Episode 12 here. Or you can subscribe to it on itunes.