So yes! This is the fastest sweater I've ever knitted. And I owed it to all the accountability partners that I had. But sharing my progress on my Facebook Live Thursday shows (1pm), really helped. I had to show you progress. That means I had to make progress. So you know what? It got done.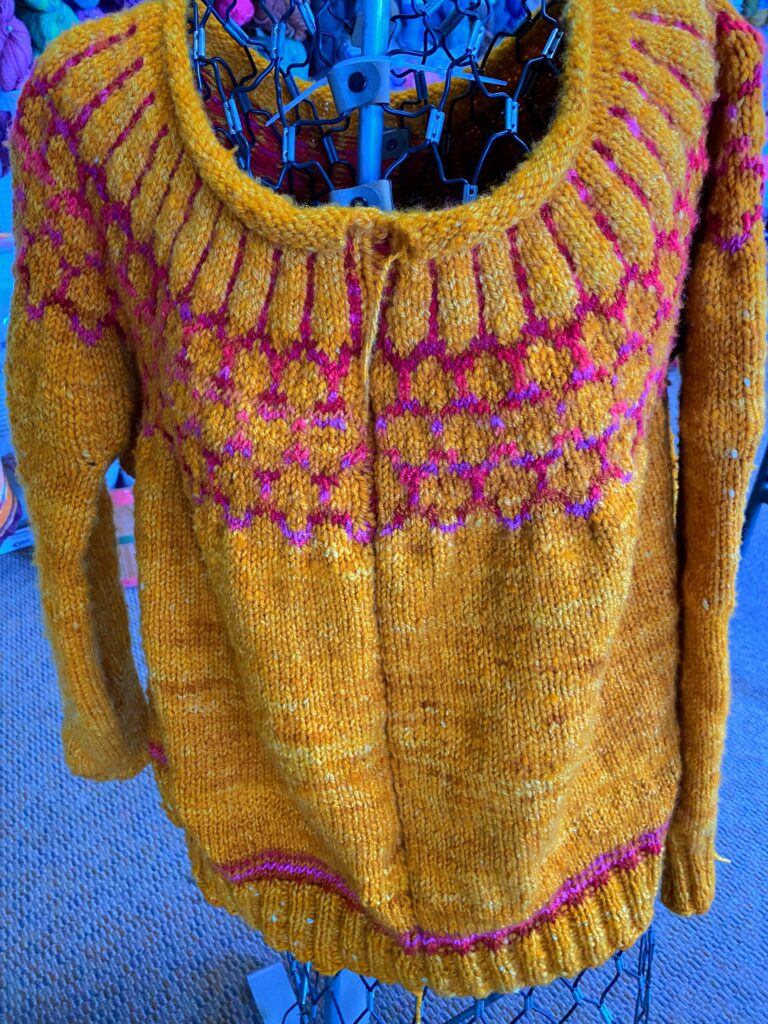 I'm ready to cast on another one!! I'll be swatching with some naturally colored yarns and the Shifty sweater pattern. I want to steek it and of course my yarns are thicker than what is called for… I simply can not do something by the actual recipe. I'm looking forward to more accountability too.
Do you need an accountability partner? Call on me. I'll show up for you!!