I told you I was re-reading Joyful by Ingrid Fetell Lee. In her 2nd chapter, she writes about the joy of abundance. I think this is a particular importance to use yarnie and textile pieces. When I think of abundance, I think of sprinkles, candy stores, yarn stores, multicolored quilts and my very own stash.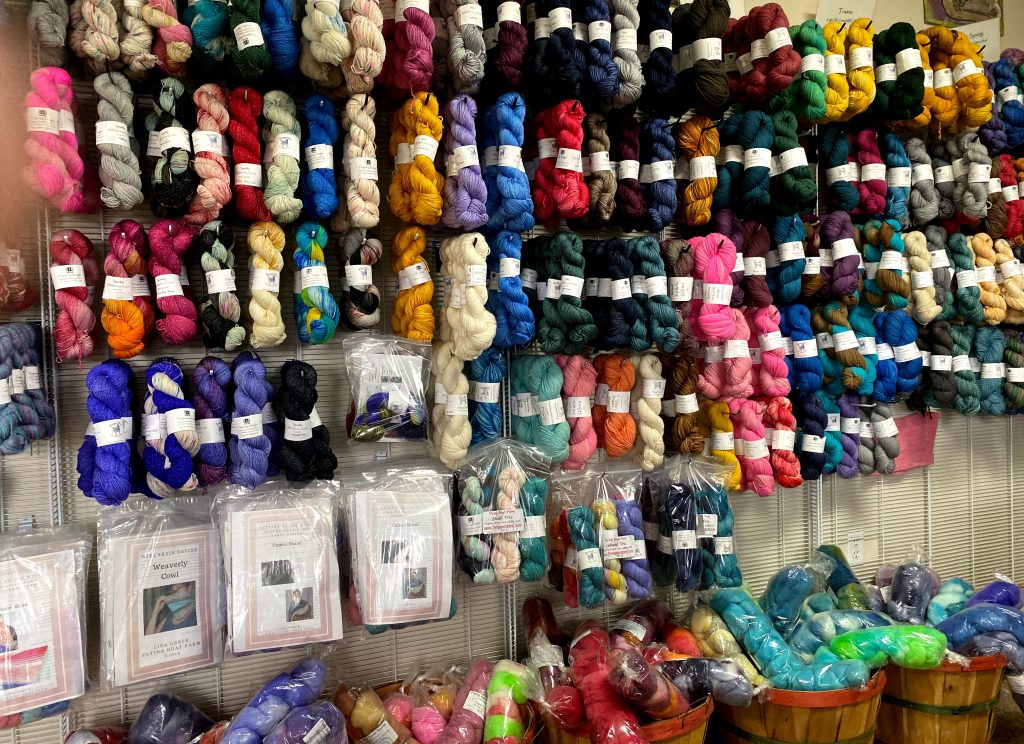 Earlier this year, before this pandemic was on the horizon, I went through my fabric stash. I wanted to "Kondo"ize it. I went through each piece of fabric and kept only what gave me joy. And I can honestly say that my fabric stash now gives me so much joy. I ended up giving away 3 trash bags full of fabric, elastic (I know…I wish I had that today) and seam bindings (yes I wish I still had that too).
When I walk into my studio, I also feel the joy of abundance. All those colors are chaotic and evocative. They inspire me and they thrill me. I think that's why it's so fun and overwhelming to go to a fiber festival.
Even with all the festivals going into virtual mode, you can still experience joyful abundance by visiting our website, watching our Instagram stories and watching our YouTube videos.
Be joyful now and forever!